Lee Says Tennessee Doesn't Need Its Share Of American Rescue Plan Funding
Tennessee Is Set To Receive A Combined $35 Billion In Different Forms Of Relief From The $1.9 Trillion Federal Stimulus Package Signed By President Joe Biden, But Gov. Bill Lee Said The State Doesn't Need The Money.

Photo: Tennessee Governor Bill Lee
Photo Credit: Governor Bill Lee / Facebook
Published March 17, 2021
By Vivian Jones [via The Center Square] –
The $35 billion includes $1,400 stimulus checks for every eligible Tennessean, extended unemployment benefits, additional relief for businesses, money for K-12 and higher education, and direct relief for local governments.
"We didn't need it," Lee said during a recent forum hosted by the Beacon Center and the Millennial Debt Foundation. "There are seven states in America who have had positive economic growth since April 2020, and Tennessee is one of them. That is because of a history of being fiscally responsible as a state."
Lee said the package calculated relief for states based on the number of unemployed residents at the end of 2020, not population, punishing states such as Tennessee that effectively mitigated the economic effects of the pandemic.
Tennessee's congressional delegation split along party lines in support of the stimulus package. Democratic Congressmen Steve Cohen of Memphis and Jim Cooper of Nashville supported the bill. Republican U.S. Sens. Marsha Blackburn and Bill Hagerty opposed the legislation, as did Tennessee's nine Republican members of Congress.
Tennessee will receive $6.1 billion in direct aid under the plan.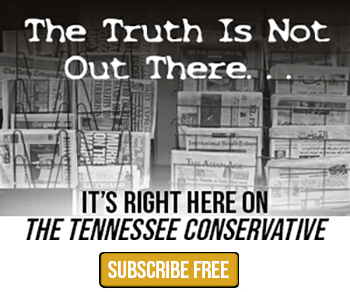 Of the $130 billion for K-12 education included in the relief package, Tennessee will receive about $2.4 billion. The majority of those funds will go directly to school districts through the Elementary and Secondary School Emergency Relief Fund. Some funds will stay with the Tennessee Department of Education.
In total, Tennessee will have received about $4.5 billion in K-12 COVID-19 education relief funding since the pandemic began. Funds can be used to cover expenses incurred between March 2020 and September 2023.
Tennessee also is set to receive about $702 million in funding for higher education, according to Cooper's office.
Tennessee will receive $2 billion in Small Business Association Loans, and $8 billion in expanded Paycheck Protection Program funding through the package. The existing $300 weekly unemployment benefit will be extended through Sept. 6.
The package also includes a $830 million incentive for Tennessee to expand Medicaid. Tennessee is one of a handful of states not to expand Medicaid. In January, the Trump administration approved Tennessee's application to receive Medicaid funding in a lump sum, known as a block grant. The Tennessee Legislature quickly authorized TennCare to implement the block grant.
Cohen criticized Tennessee's refusal to expand Medicaid.
"[The American Rescue Plan] incentivizes expanding Medicaid to cover 4 million uninsured Americans. In Tennessee the federal bonus is nearly FOUR times the cost of expanding Medicaid for 2 years," Cohen tweeted Monday. "Cost in [Tennessee] for 2 years: $360 [million]; Federal bonus for [Tennessee]: $1,360 [million]."