Lee Unveils Tennessee Partnerships To Combat Human Trafficking
Photo: Tennessee Governor Bill Lee Speaking at event with Tim Tebow
Photo Credit: Gov. Bill Lee/ Facebook
Published May 14, 2021
The Center Square [By Jon Styf] –
Tennessee allocated more than $5 million in its recently passed $42.6 billion budget for measures aimed at combatting human trafficking, and Gov. Bill Lee presented state partnerships Thursday to address the issue.

Lee's plan includes $3.5 million for End Slavery Tennessee; $1.2 million for Her Song, part of the Tim Tebow Foundation's work; $600,000 for the Tennessee Anti-Slavery Alliance; and $100,000 for Thistle Farms.
"It is one of the fasted-growing criminal enterprises in the country and including in our state," Lee said during Thursday's announcement. "We have cases of human trafficking in every single one of our 95 counties."
The contribution to the Tim Tebow Foundation was one of the more controversial parts of the budget appropriations process as Democratic lawmakers said they would have preferred to see Tennessee-based nonprofits benefit from the appropriations instead of a Florida-based operation such as Tebow's.
Her Song identifies young women who have been victims of human trafficking and helps to provide them everything from housing, food and medical care to support, education and economic opportunities, along with spiritual guidance.
"We're here with urgency, because this demands a response," said Tebow, now a tight end for the Jacksonville Jaguars who joined Lee on Thursday at the state Capitol. "And you have responded, and we are grateful for that.
"I love sports, but I knew that I was called to something different and that was to fight for people who can't fight for themselves," Tebow said. "… This is people in their darkest hour of need, that need faith, hope and love."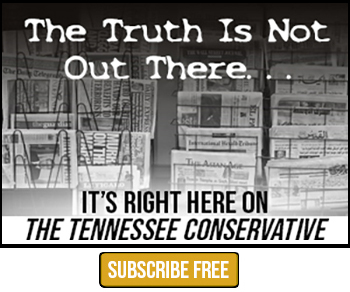 The largest monetary contribution from the state is going to End Slavery Tennessee, which "works tirelessly to advocate for human trafficking victims, educate communities across the state and the region, and inform legislators about the critical need to enact tougher laws so that traffickers are duly prosecuted" according to its website.
End Slavery Tennessee works with victims to create opportunities for their future through everything from training to therapy. The foundation said it trains more than 20,000 community members and professionals each year and is the single point of human trafficking referrals in Middle Tennessee.
"The unprecedented investment in community-based services will increase critical housing opportunities at the local level across Tennessee and intensify evidence-based and trauma-responsive programming for human trafficking survivors," said Margie Quin, Chief Executive Officer of End Slavery Tennessee.
The Tennessee Anti-Slavery Alliance works on "supporting the identification and recovery of human trafficking victims, as well as managing prevention and work-force training to major industries in the state," while Thistle Farms has worked for more than 20 years in allowing women who were victims of human trafficking to heal through its housing, counseling and education program.