McCarthy Blasts Pelosi And Democrats At Statesmen's Dinner In Nashville
Photo: U.S. House Minority Leader Kevin McCarthy
Photo Credit: repkevinmccarthy / Instagram
Published August 2, 2021
The Tennessee Conservative [By Jason Vaughn] –
U.S. House Minority Leader Kevin McCarthy, representative from California, addressed Republicans in attendance at the 44th annual Statesmen's Dinner in downtown Nashville Saturday night. In his keynote address, he urged them to remain unified and to work towards taking back the House majority in 2022.

The annual fundraising event is hosted by the Tennessee Republican Party. Over 1,400 individuals attended the event, which raised $625,000 for the group.
In addition to McCarthy, several other prominent Tennessee Republicans spoke at the event. The list included U.S. Senators Marsha Blackburn and Bill Hagerty, former U.S. Senator Lamar Alexander, state Senate Speaker Randy McNally of Oak Ridge, and state House Speaker Cameron Sexton of Crossville. At the conclusion of the speeches, Alexander was honored.
Calling American a "country in crisis," McCarthy spent a great deal of his time slamming Democrats in Congress and the current White House Administration.
McCarthy has come under political fire recently for opposing the most recently updated making guidelines from the federal government. When the Centers for Disease Control and Prevention released new recommendations saying that fully vaccinated people should continue to wear masks in areas where COVID numbers were increasing, he spoke out strongly against the new regulations.
***Click HERE to support Conservative Journalism in Tennessee. We can't cover topics like this without your support!***
During his speech Saturday, McCarthy said that the CDC was functioning as a "political arm" and was releasing these new recommendations without the evidence to support them.
McCarthy also made reference to his ongoing feud with Speaker of the House Nancy Pelosi, referring to her recently calling him names over his view on masks.
"You ever been called a moron by the Speaker?" he quipped. "I want to call her former Speaker."
When it came to the topic of vaccinations, McCarthy stressed the importance of people getting the shot, but he also noted that he was firmly against mandating it.
"Give them all the information; give them all the science. Let them see what's out there. Let them make their own decision. This is America," he said.
McCarthy continued to attack the White House administration for their string of executive orders. He laid blame on Biden for the recent increase of immigrants crossing from Mexico into the United States, citing an executive order that rescinded immigration policies from the Trump administration.
He also criticized the Democratic Party for their push to incorporate critical race theory, an idea that claims that white people benefit from systemic racism that is embedded in the country's organization.
"It goes against who we are as Americans, to judge people by the color of their skin," McCarthy stated. "This is indoctrination. This is unamerican and unacceptable."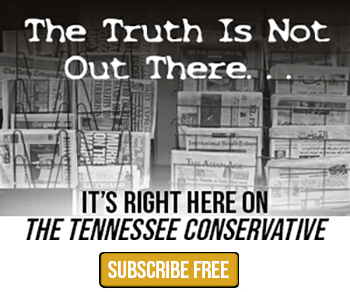 In Lee's speech that evening, he spoke highly of recently passed legislation that bans the teaching of the theory in Tennessee.
McCarthy concluded with a call for unity within the Republican party in an attempt to gain control of more seats in 2022. He noted that Republicans had done better than predicted in the 2020 election and also held on to all incumbent seats in the House.
"If we are in this room and in this party, row together, we will not go in circles," he said.
After McCarthy remarked that he would "fire Nancy Pelosi," he was presented with an oversized gavel by Tennessee Congressional delegates. Engraved on the side was "Fire Pelosi."
McCarthy joked about how he might react if he were to win Speaker in the next election.
"I want you to watch Nancy Pelosi hand me that gavel…it'll be hard not to hit her with it," he remarked.
Lee rallied the crowd by proclaiming Tennessee as the greatest state in America. He noted that "regular people" are moving to the state because they want to live with the more conservative values displayed there.
"Regular people are scared to death by what they've seen across this country in the last year, and they are looking to places like Tennessee to be reminded that American has not lost its way," Lee said.
He continued, "What (Americans have) seen across this country in the last year is a stark difference between the way Republican states have been run and the way Democratic states have been run. Opportunity and security and freedom, that's what Americans want. That's what they've seen in Republican states, and that's what they get in Tennessee."

About the Author: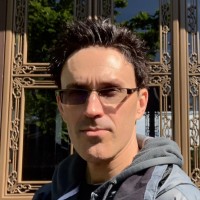 Jason Vaughn, Media Coordinator for The Tennessee Conservative
Jason previously worked for a legacy publishing company based in Crossville, TN in a variety of roles through his career.  Most recently, he served as Deputy Directory for their flagship publication. Prior, he was a freelance journalist writing articles that appeared in the Herald Citizen, the Crossville Chronicle and The Oracle among others.  He graduated from Tennessee Technological University with a Bachelor's in English-Journalism, with minors in Broadcast Journalism and History.  Contact Jason at news@TennesseeConservativeNews.com