Most Tennesseans Support Increased Higher Education Opportunities
A New Survey Reveals That A Majority Of Tennesseans Want To See New Opportunities For Higher Education In The State. 

Photo Credit: WGU Tennessee & Public Domain
Published March 15, 2021
[The Tennessee Conservative Staff] –
The survey was commissioned by WGU Tennessee and was conducted by Dynata, a market research firm based in Dallas. 500 randomly selected registered voters were surveyed.
Approximately half were surveyed by phone, while the other half were surveyed online.
These individuals were all employed at least 30 hours per week and were surveyed regarding their opinions on a number of higher-education related issues such as financial aid, online degree programs, and internet access.
West, Middle, and East Tennessee were each represented proportionally amongst respondents.
According to the survey, 78 percent of respondents favor an increase in access to higher education, specifically in rural areas, as has been Governor Bill Lee's recent focus.
Most respondents also feel that the state should prioritize the affordability of higher education programs. 53 percent believe that state funding for higher education should be increased; only 39 percent think that Tennessee colleges and universities provide enough financial aid for enrolled students.
69 percent feel that Tennessee's HOPE Scholarship should be available to individuals enrolled in any state-approved online university, not just those enrolled in those offered by two- and four- year universities in Tennessee.
The HOPE Scholarship is funded by state lottery proceeds and awarded to first year freshmen at eligible post-secondary schools.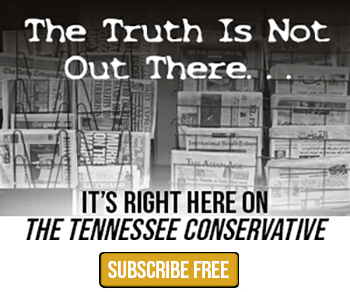 In a statement released by WGU Tennessee, Chancellor Dr. Kimberley Estep stated, "The results show there is still solid support for assisting Tennesseans' success in postsecondary education, even amid a pandemic. Not only do Tennesseans believe higher education is as important as ever, but they want increased access to it as well."
89 percent of those responding also believe that a better educated workforce is necessary for Tennessee to continue to compete economically with other states.
27 percent said they were in need of additional training or education to be able to work in the career field they preferred.
19 percent said they planned to return to school.
The benchmark study was done in 2019, and this year's study provides a comparison of people's current thoughts on higher education in the state. Plans to continue the annual tracking survey are in the works, according to Dr. Estep.
"The information continues to benefit not only WGU Tennessee, but those involved in higher education, legislators and policymakers, and the general public," she continued.
The survey comes on the heels of an announcement by Governor Lee, awarding nearly $15 million in grant money to improve broadband access in a number of rural areas across the state.
According to Sarah Pingel, a senior policy analyst at the Education Commission of the States, more governors focused on the importance of colleges in developing the workforce, financial stability of higher education facilities, and assistance to historically Black colleges and universities.
This aligns with Governor Lee's recent State of the State address. He suggested an increase of $151.2 million in spending on higher education, for a total of around $900 million for improvements to higher education.