Nashville Mayor Plans To Prepare Students For Tech Jobs With 'Digital Future' Program
Photo Credit: Public Domain
Published August 23, 2021
The Tennessee Conservative [By Jason Vaughn] –
Metro Nashville Schools recently pushed 90,000 netbooks and 17,000 mobile hotspots into the hands of public school students in an effort to lessen the digital gap.

Mayor John Cooper is hopeful that these devices will help students navigate another school year of possible COVID-19 disruption while also preparing them to transition into roles within Nashville's growing technology industry.
The devices were purchased using roughly $24 million of federal funding received through the CARES Act. The emergency use decision was made to help students with online remote learning, specifically the 31% of Metro students who did not have access to a computer at home.
"It will allow our educators to help bridge the digital divide that most often affects MNPS students in Nashville's historically underserved neighborhoods," said Cooper.
Last week, Cooper announced his new technology goals for Nashville students. He believes his plan, called a Digital Future, will allow students to use the devices for more than just learning subject matter.
"It's not just passing content on to the kids, but how is the laptop itself a learning platform for the digital future?" Cooper explained.
***Click HERE to support Conservative Journalism in Tennessee. We can't cover topics like this without your support!***
Cooper believes that technology skills are vital to success in the work force where freelance job opportunities are seen more and more frequently.
The mayor would like to see students leaving high school with more fundamental knowledge of technology related skills such as 3-D printing and app development.
"It's outside of the traditional 'three Rs' (reading, writing, and arithmetic), but it is not fundamentally different than what Western schools did in the 20s and 30s to get their kids ready for a car-making environment – metal shop," Cooper said.
While the mayor does not directly control decision making within the school system, his office does carry considerable weight. Decisions such as Cooper's addition of $50 million to the city budget for teacher pay raises help to increase his influence.
As the city has welcomed technology companies such as Oracle, Cooper has seen the need to prepare students to work in those fields after high school.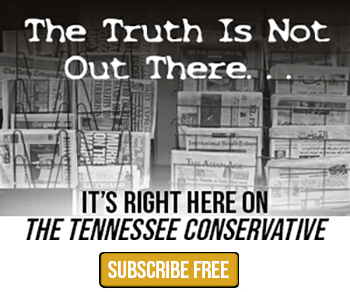 Educators are already working to help move kids forward after learning losses due to the COVID-19 pandemic. Cooper does not believe this new push will hinder that growth and believes it necessary for the students' futures.
"This is not being done to overload teachers or add more to them," Cooper stated. "This must be additive, but why would Nashville go through the growth and attracting all these digital jobs if our kids were not first in line for those jobs?"
MNPS Director Adrienne Battle says providing technology access for students and then fitting them with the skills to use that technology will "allow personalization and support our efforts to accelerate learning for our students."
"Initiatives like Digital Future help support the rich learning environments where learning is connected to the real world." Battles wrote in a statement to The Tennessean. "An inspired, engaged student is more likely to be successful across multiple measures of success and achievement."
The plan involves increasing access and opportunities in STEM – science, technology, engineering, and mathematics – skills.
Robert Fisher, Cooper's senior adviser for education, along with Keri Randolph, MNPS executive officer of strategic investments will be developing the program alongside Cooper and Battle. The plan will begin this year and will ultimately include a partnership with local technology industry professionals. They plan to use the existing program at John Overton High Schools' Academy of Information Technology as a foundation.
"Digital Future is so much more than a curriculum," Battle stated. "It cuts across multiple pillars that include academic experiences for students, digital equity and access for students and families, and cultivating the talent we need both for our schools and across the technology sector in Nashville."

About the Author: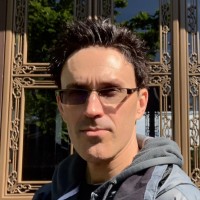 Jason Vaughn, Media Coordinator for The Tennessee Conservative  ~ Jason previously worked for a legacy publishing company based in Crossville, TN in a variety of roles through his career.  Most recently, he served as Deputy Directory for their flagship publication. Prior, he was a freelance journalist writing articles that appeared in the Herald Citizen, the Crossville Chronicle and The Oracle among others.  He graduated from Tennessee Technological University with a Bachelor's in English-Journalism, with minors in Broadcast Journalism and History.  Contact Jason at news@TennesseeConservativeNews.com