Nashville Record Executive Files Second Lawsuit Against Transgender Bathroom Law
Photo: Mike Curb / Background: Music Row Nashville
Photo Credit: Curb Records / Facebook ; Background Photo – Jason Mrachina / CC
Published July 1, 2021
The Tennessee Conservative [By Jason Vaughn] –
Independent record label Curb Records and the Mike Curb Foundation filed a federal lawsuit Wednesday, challenging Tennessee's new transgender bathroom law. This new lawsuit comes swiftly on the heels of the Tennessee ACLU's initial lawsuit against Governor Bill Lee and several additional parties.

The new law requires businesses to post a sign on their premises if they allow transgender individuals to access any restroom or other facilities based on their gender identity, rather than biological sex.
Mike Curb is the founder of Curb Records and President of the Mike Curb Foundation. According to the Foundation's website, their goal is to "partner with government, community leaders, and nonprofit organizations to serve the needs of marginalized people."
*** Click Here to Support Conservative Journalism in Tennessee. We can't cover Tennessee Topics like this without your support!***
Curb expressed outrage at the government's desire to regulate the restroom signs.
"It's outrageous to have the government come in and force me to send such a derogatory message to my employees and customers," Curb said.
He argues that the law is discriminatory and hostile, likening it to racial discrimination faced by his ancestors.
"My grandmother Eloisa Salazar faced incredible discrimination as she grew up on the Mexico-U.S. border, and her experience shaped my family's and my company's values. It is hard to believe that our LGBT community in Tennessee is being assaulted with so much harmful legislation, much of it being signed by Governor Lee, at a time when our country needs to come together more than ever before," he continued.
The new lawsuit names Governor Lee, state fire marshal Carter Lawrence, Metro Nashville Codes Director William B. Herbert IV, and Davidson County District Attorney Glenn Funk.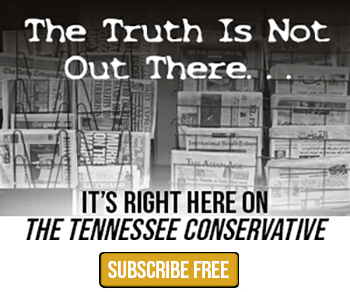 The lawsuit claims that "the required notice serves no legitimate or rational purpose and solves no actual problem. It instead seeks to conscript Tennessee businesses and other institutions to spread the State's preferred message of fear and intolerance towards transgender people and to falsely portray them as a threat to the safety or privacy of other members of the public."
"In doing so, it also forces businesses like Curb Records and many other Tennessee employers to violate federal law, which prohibits discrimination against transgender employees," the suit continues.
They are asking the court to stop all state agents from enforcing the law. Funk has previously stated that he would "not promote hate" and would not be pressing charges against anyone who did not post the signs.
Republican lawmakers have continually argued that the new law is not meant to target transgender individuals. They have stated that there is no restriction on anyone using the restroom or facilities of their choice. They say, instead, that the legislation is meant to protect privacy of patrons.
Curb's attempt to venture into the political realm is not new. At one time, Curb served as Acting Governor and Lieutenant Governor of California in the early 1980s and also served as President of the California state senate.
The Attorney General's office will represent the state in all court proceedings regarding state law.

About the Author: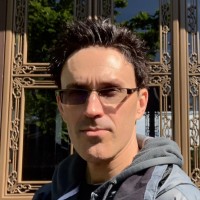 Jason Vaughn, Media Coordinator for The Tennessee Conservative 
Jason previously worked for a legacy publishing company based in Crossville, TN in a variety of roles through his career.  Most recently, he served as Deputy Directory for their flagship publication. Prior, he was a freelance journalist writing articles that appeared in the Herald Citizen and the Crossville Chronicle among others.  He graduated from Tennessee Technological University with a Bachelor's in English-Journalism, with minors in Broadcast Journalism and History.  Contact Jason at news@TennesseeConservativeNews.com