Pharma Lobby Fights Dem Proposals On Vaccine Access And Drug Pricing
Drugmakers Are Enjoying Renewed Clout In Washington For Their Rapid Development Of COVID-19 Vaccines, But They're Set To Clash With Democrats Over Proposals That Would Hurt The Pharmaceutical Industry's Profits. 

Photo Credit: Public Domain
Published April 5, 2021
The Center for Responsive Politics [By Karl Evers-Hillstrom] –
Democratic lawmakers are urging President Joe Biden to waive patent protections on vaccines to help other nations fight the virus. They're also preparing legislation to allow Medicare to negotiate the price of drugs.
Both measures are fiercely opposed by the pharmaceutical industry. And in the near future, drugmakers' plans to hike the price of government-backed vaccines could be met with hostility by a Democrat-controlled Congress.
The pharmaceutical industry, which faced bipartisan congressional scrutiny in recent years over the rising cost of drugs, has boosted its fortunes by swiftly responding to the pandemic.
According to The Harris Poll, public approval of pharmaceutical companies increased to 62 percent in February 2021 from 32 percent in January 2020.
Over 150 million vaccines have already been administered, according to the Centers for Disease Control and Prevention. Biden recently increased his vaccination goal to 200 million in his first 100 days.
The industry reportedly plans to couple strong public approval with its usual lobbying power to oppose Democratic priorities that would hurt its bottom line.
Drugmakers spend more to lobby Washington than any other industry, shelling out a record $306 million last year. The industry's trade association, Pharmaceutical Research & Manufacturers of America, was the No. 3 lobbying spender last year with $26 million spent.
Some drugmakers have ramped up their lobbying efforts in recent months.
Eli Lilly & Co, which is being targeted by Democratic lawmakers for its price hikes on insulin medication, hired three new lobbyists with Ferox Strategies last month. They include Debra Dixon, who was chief of staff to Health and Human Services Secretary Xavier Becerra when he served in Congress.
Vaccine maker Moderna recently reported signing contracts with two lobbying firms, Stanton Park Group and K Street powerhouse Brownstein Hyatt Farber Schreck. Brownstein's team includes Nadeam Elshami, former chief of staff to House Speaker Nancy Pelosi (D-Calif.) and Carmencita Whonder, former aide to Senate Majority Leader Chuck Schumer (D-N.Y.).
They will lobby on "issues related to mRNA drug discovery, drug development, and vaccine technologies."
Moderna, which doesn't have a PAC and didn't hire federal lobbyists until May 2019, shelled out just $40,000 in its first year of Washington lobbying. The Massachusetts company increased its lobbying spending to $280,000 in 2020. First-quarter lobbying figures for 2021 will be filed in mid-April.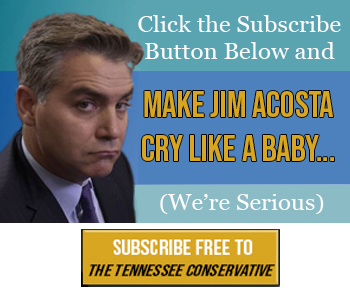 Pharma opposes Democrats' vaccine patent push
With its recent hires, Moderna joins Pfizer and Johnson & Johnson as vaccine manufacturers retaining lobbyists who formerly worked for Pelosi.
The House Speaker recently urged the White House to review the possibility of temporarily waiving intellectual property protections for those companies' COVID-19 vaccines, CNBC reported.
The proposal, meant to help other nations combat the virus, has drawn support from a wide range of lawmakers, including House Appropriations Committee Chair Rosa DeLauro (D-Conn.) and Sen. Bernie Sanders (I-Vt.).
A coalition of nations, led by South Africa and India, have asked the World Trade Organization to waive patent protections on vaccines, but drugmakers have pushed the U.S. to reject the request. Progressives argue vaccine access is particularly important in South Africa to stop the spread of a new variant.
"It is unconscionable that amid a global health crisis, huge multi-billion dollar pharmaceutical companies continue to prioritize profits by protecting their monopolies and driving up prices rather than prioritizing the lives of people everywhere, including in the Global South," Sanders said in a March 10 video message.
Doctors Without Borders is also urging the U.S. to temporarily waive vaccine patent projections. Employees of the humanitarian group registered as lobbyists for the first time Wednesday.
Vaccine makers say the move would hinder the COVID-19 response. Pharmaceutical companies prefer signing licensing agreements with nations to manufacture vaccines in order to ensure they are produced properly.
"Eliminating [patent] protections would undermine the global response to the pandemic, including ongoing effort to tackle new variants, create confusion that could potentially undermine public confidence in vaccine safety, and create a barrier to information sharing. Most importantly, eliminating protections would not speed up production," PhRMA wrote in a March 5 letter to Biden opposing the waiver.
Pharmaceutical companies have taken the issue one step further, asking the Biden administration to take action against countries that produce COVID-19 vaccines without asking the U.S. firms for permission, the Intercept reported.
The Biden administration has poured $4 billion into a World Health Organization-backed program called COVAX, which aims to help poorer countries gain access to vaccines. Still, experts told NBC News the initiative would not address many of the root causes of global vaccine inequality.
If the pandemic begins to wane, each of the major vaccine manufacturers have said they will raise their vaccine prices.
During a recent investor conference, Pfizer executive Frank D'Amelio called that period a "significant opportunity" for the company, which expects to sell $15 billion worth of COVID-19 vaccines this year.
Johnson & Johnson executive Joseph Wolk recently told investors to expect "pricing that's much more in line with a commercial opportunity."
Under the Trump administration's Operation Warp Speed — which invested $18 billion into vaccine development and manufacturing — the government purchased hundreds of millions of vaccine doses. Once those are used up, pharmaceutical companies expect additional doses and booster shots will be paid for by insurers like other drugs.
The Biden administration hasn't weighed in on the topic, as health officials aren't sure yet whether additional shots will be needed to control the virus.
But Dr. Anthony Fauci, director of the National Institute of Allergy and Infectious Diseases and Biden's chief medical advisor, has urged lawmakers to reject price controls on COVID-19 products. Speaking at the Biotechnology Innovation Organization's virtual convention last year, Fauci said he'd "never seen a successful attempt at doing controls."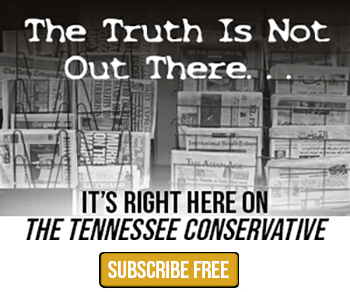 Pharma hopes to win drug pricing battle once more
Despite drugmakers' renewed popularity, Democrats are pushing forward with legislation to allow Medicare to negotiate the price of brand-name drugs, a measure the pharmaceutical industry has successfully blocked for over a decade.
Biden and congressional Democrats made lowering drug prices a top priority on the campaign trail. House Democrats passed the drug pricing bill H.R. 3 in 2019 that would place many drug prices in line with what foreign countries pay, but it didn't receive a vote in the Senate.
Democrats see cost savings in their drug pricing bill as a way to partially pay for Biden's massive $2 trillion infrastructure package, STAT News reported.
The Congressional Budget Office estimated that the government would save $456 billion on drug purchases over 10 years under Democrats' bill. Drugmakers say the measure would reduce innovation, hindering the industry's ability to develop new cures. The CBO estimated that eight fewer drugs would be introduced over the next decade under Democrats' foreign price controls.
The pharmaceutical industry successfully lobbied Congress to block the government from negotiating with drugmakers in a 2004 bill to overhaul Medicare.
Billy Tauzin, who helped draft the law as chairman of the House Energy and Commerce Committee, retired the next year to become the top lobbyist at PhRMA. Since then, pharmaceutical companies have sought to protect the provision.
The industry frequently airs ads in the Washington, D.C., area and places opinion pieces warning of the danger of price controls. The industry has bankrolled influential groups that argue price controls represent government overreach.
This time around, drugmakers will have to convince moderate Democratic senators rather than Republicans. "I think getting moderate Senate Democrats on board for H.R. 3 is going to be a challenge, and I think there's a lot of salient points attacking that policy around cures and the investments in the Covid vaccines, which have been shown to be effective," an anonymous health care lobbyist told Politico.
Democrats are reportedly hoping to push a drug pricing bill through the Senate using reconciliation, the legislative tactic they used to pass Biden's relief bill with a simple majority vote. Sen. Joe Manchin (D-W.Va.), a key swing vote, has endorsed legislation to allow Medicare to negotiate drug prices, but other moderates haven't weighed in.

About the Author:

Karl joined the Center for Responsive Politics in October 2018. As CRP's money-in-politics reporter, he writes and edits stories for the news section and helps manage a team of diligent writers.
A native of Brooklyn, New York, Karl graduated from State University of New York at New Paltz in 2016 with a B.A. in journalism. He previously worked at The Globe, a regional newspaper based in Worthington, Minnesota.