Progressives Continue Push For $15 Minimum Wage
Progressive Lawmakers And Left-wing Groups That Championed An Effort To Raise The Federal Minimum Wage To $15 Through Budget Reconciliation Aren't Accepting Defeat.

Photo: US Representatives Ilhan Omar (D-MN) and Alexandria Ocasio-Cortez (D-NY) 
Photo Credit: Gage Skidmore & Matt Johnson / Flickr
Published March 4, 2021
The Center for Responsive Politics [By Alyce McFadden]-
Progressive lawmakers and left-wing groups that championed an effort to raise the federal minimum wage to $15 through budget reconciliation aren't accepting defeat after the Senate parliamentarian ruled that the provision violated the Byrd rule.
On Monday, 22 members of Congress joined Rep. Ro Khanna (D-Calif.) in signing a letter urging the White House to overrule Senate parliamentarian Elizabeth MacDonough's decision — a power Vice President Kamala Harris has but is unlikely to utilize.
"We must act now to prevent tens of millions of hardworking Americans from being underpaid any longer. The outdated and complex Byrd rule rooted in restricting progress must not be an impediment to improving people's lives," Khanna wrote. "You have the authority to deliver a raise for millions of Americans."
The letters' signatories include several members of the so-called "Squad" — Reps. Alexandria-Ocasio Cortez (D-N.Y.), Rashida Tlaib (D-Mich.) and Ilhan Omar (D-Minn) — as well as freshman Reps. Cori Bush (D-Mo.), Jamaal Bowman (D-N.Y.) and Marie Newman (D-Ill.). The letter puts the group at odds with President Joe Biden. White House Press Secretary Jen Psaki told reporters that Biden is "disappointed" but "respects the parliamentarian's decision and the Senate's process."
In the Senate, Budget Committee Chairman Bernie Sanders (I-Vt.) said he could be open to a push to overrule MacDonough.
Sanders and Sen. Ron Wyden (D-Ore.) are also reportedly considering restructuring the minimum wage provision as it was originally attached to the American Rescue Plan in the hopes that an alternate methodology might pass the Byrd rule's muster.
The senators briefly considered an amendment to the COVID-19 relief package that would have imposed a tax on corporations that pay employees less than $15 an hour, but reportedly abandoned that plan Sunday.
Influential progressive groups and labor organizations are pushing lawmakers to continue to advocate for the minimum wage increase by any means necessary.
The Service Employees International Union, which spent around $54,000 backing Newman and more than $37,000 supporting Omar, championed the wage increase and vowed to "hold those who oppose us accountable" in a Feb. 25 statement. "Nothing will stop us from achieving the progress our communities need and deserve," SEIU president Mary Kay Henry wrote in a statement following MacDonough's ruling.

However, once the budget reconciliation period closes, Democrats will need 10 Republican votes to pass the measure in the Senate, a dubious prospect. Even the GOP's most moderate members oppose the hike, which would boost the current federal minimum by $7.75 over the course of several years.
Some Democrats and progressive interest groups are urging lawmakers to kill the filibuster and squeeze the wage hike through congress with a simple majority.
MoveOn.org, a progressive hybrid PAC, called on Senate Democrats to "eliminate the filibuster and do what they were elected to — deliver bold solutions to address this nation's problems" in a Feb. 25 statement.
In 2020, the organization contributed $10,000 each to Newman and Bowman. It also made significant independent expenditures for progressives, spending around $16,000 on Omar, $8,600 on Bowman, $3,500 on Tlaib and $2,500 on Newman.
MoveOn also dropped more than $6.7 million in outside spending to support Biden. Progressive powerbrokers Sunrise Movement and the Justice Democrats became famous for mounting successful primary challenges against moderate Democrats across the country.
They joined left-wing strategy groups Battle Born Collective, New Deal Strategies and Data for Progress to issue a statement that encouraged Democrats to continue to fight for the wage hike after the conclusion of reconciliation.
"If Republicans choose to block them, Democrats must abolish the filibuster to pass them. This approach is morally right, and it will deliver bigger, better results that the American people desperately need," the statement said.
The Justice Democrats rose to national prominence in 2018 when the group supported Ocasio-Cortez in her primary campaign against incumbent Rep. Joe Crowley, who was the chair of the House Democratic Caucus at the time. In 2020, the group spent $920,000 boosting Bowman and $150,000 supporting Bush. Both defeated incumbent Democrats before winning in November.
To do away with the filibuster, Democrats will need the support of every caucus member in the Senate, including moderates Sens. Joe Manchin (D-W.V.) and Kyrsten Sinema (D-Ariz.), who have so far resisted the change.
The executive director of Demand Justice — a progressive "dark money" group that spent millions to oppose the confirmation of Supreme Court Justice Brett Kavanaugh in 2018 — also called on lawmakers to "overrule the parliamentarian or end the filibuster."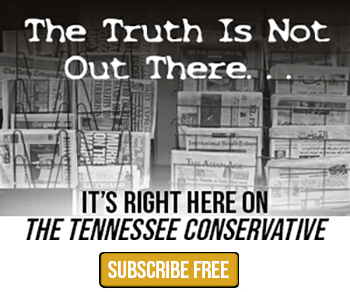 No compromise on the horizon
As progressives dig in, it's unlikely that mainstream Democrats will be able to strike a meaningful compromise with the GOP without defections from the party's left flank.
"When you take the min wage from several decades ago and actually account for inflation and productivity gains to today, it should be $24 an hour. So we need other Democrats to understand how deep of a compromise $15 an hour is," Ocasio-Cortez told MSNBC's Medhi Hasan. 
Republicans' counter-offer would raise the wage to $10 over the course of several years.
Sens. Mitt Romney (R-Utah), Tom Cotton (R-Ark.), Shelly Moore Capito (R-W.V.), Rob Portman (R-Ohio) and Susan Collins (R-Me.) sponsored the alternate bill, which would also mandate that employers use E-Verify to check workers' immigration status prior to hiring them.
Twenty-four states, including Maine and Arkansas, already have state minimum wages at or above $10.
Collins and Capito are reportedly open to negotiating higher but are steadfastly opposed to Democrats' $15 proposal which has the support of Democratic leadership including Senate Majority Leader Chuck Schumer (D-N.Y.) "I don't understand this all-or-nothing approach. Going from $7.25 to 10 dollars an hour … is a substantial and long overdue increase. So why would the progressives to whom Chuck [Schumer] is clearly listening be opposed to that?" Collins said. "It sounds like Chuck wants an issue, not a solution."
Republican-aligned business groups, including the U.S. Chamber of Commerce and the National Federation of Independent Businesses, say the Democrats' proposal will hurt small businesses' bottom line.
Both groups spend millions each year to lobby the federal government and support the Republican proposal.
The federal minimum wage is $7.25 and has not changed since 2009. An analysis by the nonpartisan Congressional Budget Office found that raising the minimum wage to $15 an hour would lift nearly 1 million Americans out of poverty but would likely come at the cost of 1.4 million jobs.