Rhodes College Punishes Unvaccinated Students Financially
Photo: Rhodes College, Memphis, Tennessee
Photo Credit: Rhodes College
Published June 22, 2021
The Tennessee Conservative Staff –
Rhodes College has announced that they will be charging an additional fee to all students who have not received a COVID-19 vaccine.
Many universities across the country have initiated incentive programs to encourage students to get the vaccine, but Rhodes notified students via a letter on June 8 that they will be charging $1500 to all students who are not vaccinated. The college claims the fee will be used to cover the expense of weekly testing.

Any student who is not vaccinated will be required to test negative 14 days before coming back to campus in the fall. They will also have to wear masks when inside and maintain social distancing. The college has not yet made a decision regarding a fee for unvaccinated employees.
Students who do receive the vaccine but show any of the symptoms commonly associated with COVID-19 will also be forced to undergo testing.
At the present time, Rhodes continues to "strongly recommend" vaccination for students, faculty, and staff. The vaccine is not mandated, but they plan to mandate it after the COVID-19 vaccine is finally approved by the FDA.
The FDA has not stated a timeline for approval of the vaccine. Currently, Moderna and Pfizer have submitted requests for full approval.
Students can receive exemptions for medical or religious reasons, and those students will not have to pay the fine. For international students, if they are unable to receive the vaccine while at home on break, they will be allowed to avoid the fee if they confirm that they plan to be vaccinated when they return to school.
*** Click Here to Support Conservative Journalism in Tennessee. We can't cover stories like this without your support!***
Meghan Harte Weyant, vice president for student life at Rhodes, acknowledged the impact of the plan for students. She says the vaccine is "the best way to both honor and continue our campus-wide commitment to vaccinations while also recognizing that some folks, prior to FDA approval, may have concerns."
Last year, students were given the option of attending classes on campus or remotely. The cost of testing asymptomatic students was covered by the school. Students who lived on campus were offered the testing twice a week and those who lived off campus were given the option for testing once a week. The school partnered with Baptist Memorial Health Care for those tests, which cost $50 each, according to Harte Weyant.
The school expects compliance to be high because many students had already been vaccinated. At the end of school in May, over 650 out of approximately 2000 enrolled students had already submitted a copy of their vaccination cards, waiving them from the fee. Students must submit the cards by August 1 to receive the exemption.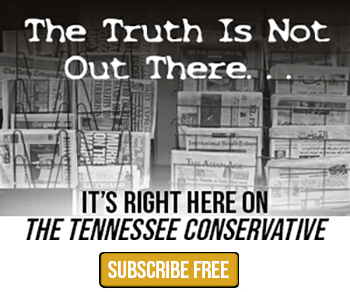 The school has also stated that unvaccinated students may not be allowed to participate in certain school activities.
"Depending on campus positivity rates, non-vaccinated students may not be permitted to participate in certain campus events and activities, including athletics, clubs and intramurals, and student organizations," the school stated.
Harte Weyant said that is a "keen interest to get back to campus and return to normal college life."
She continued, "Our students understand this is the best way for us to be all back together on campus and have the typical campus experience that they chose Rhodes for."
Not all students, however, agree with the new policy. Dietwin Smoli, a student at Rhodes, spoke with Fox News about the issue.
"People shouldn't have to choose between higher education and to participate in a clinical trial," Smoli said.
"Taking a vaccine is a personal decision, and the fact is that people my age are way less likely to contract serious cases of COVID-19, let alone be hospitalized and die from it. So, there's no need to impose vaccine mandates on young people, especially then the alternative imposes a hefty amount of money that most college students, let's be real, don't have access to."