Sen. Todd Gardenhire Faces Backlash Over Left-Leaning Stance On Illegal Immigration
Photo: Tennessee State Senator Todd Gardenhire from Chattanooga
Photo Credit: tn.gov & public domain
Published June 11, 2021
The Tennessee Conservative Staff –
State Senator Todd Gardenhire of Chattanooga published an op-ed in state newspapers over the weekend, denouncing fellow Republicans for their stance on illegal immigration using language that sounds to many Conservatives more like a moderate Democrat than the Conservative Republican he claims to be.

Citizen Jennifer Harrington says, "I'm so sick and tired of "public servants" behaving as though they're free to do whatever they feel like, while conveniently forgetting that THEY WORK FOR US!"
In his op-ed, Gardenhire issued a warning to Tennesseans that failing to find licensed care facilities for migrant children was detrimental to the well-being of the children.
"Shutting our doors locally will only prolong the suffering of these children and their families by keeping them apart and in detention centers along the border instead of in licensed shelters and facilities which specialize in caring for immigrant children," Gardenhire wrote.
He stated that Republicans were "politicizing the issue of taking care of children and putting them with caring families and sponsors."
White Bluff resident Sally Berry says, "Most are young adults that need to be sent right back to their country of origin. Tennessee has been a dumping ground before."
"Politicians have a way of stretching words. In this case the word "minor" is almost guaranteed to include anyone under 25 years old," said citizen Aimee Thomason.
***We bring you the stories liberal media outlets won't. Click here to support our reporting on illegal immigration in Tennessee. ***
While he has previously consented to "responsibly resettling refugees," Governor Bill Lee has recently spoken out against the border crisis, stating that human trafficking is taking place all across the state.
"Allowing the federal government to place a potentially unlimited number of unaccompanied migrant children into our states' facilities for an unspecified length of time with almost zero transparency is unacceptable and unsustainable," Lee wrote in joint letter to the Biden Administration. "We have neither the resources nor the obligation to solve the federal government's problem and foot the bill for the consequences of this Administration's misguided actions."
Gardenhire says he does not believe that the children are actually victims of human trafficking, even going so far as to say that is not his main concern. He said that no one in Tennessee really knows how the children reach the border and get across.
"My issue is once they get to the United States to get across that border, then what do we do with them?" Gardenhire said.
Citizen Julia Belk said, "We should be taking care of our own children, veterans, and elderly!"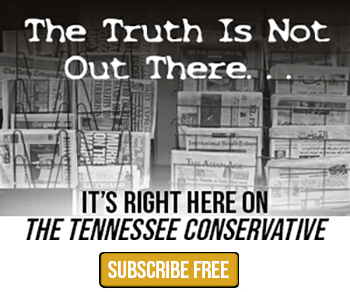 Gardenhire also stated that he wanted to "separate rhetoric from the facts." This statement immediately followed his allusion to the biblical figure of Jochebed leaving her son drifting in the reeds in Egypt in an attempt to save his life. Her son was Moses. He then referenced how God used that migrant child to change the world.
Gardenhire also requested to serve on a special joint committee of the Legislature. The committee is scheduled to meet on June 18 and seeks to determine the cause of the increased number of border crossings and find solutions for those migrant children.
Citizen James Shannon says, "What's to study? They are here illegally and have broken our laws by being here.  Study over; send them packing."
David Harris stated, "I think the Commicrats have studied it will, we just need to stop it and send the one here back now!!!"
Governor Lee has failed to address whether more migrant children are entering the state now than under the Trump Administration. He said, however, that the biggest problem with the influx is "transparency."
"There are children that are being brought into our state we're not being made aware of, and that's very concerning to us," Lee said.
Gardenhire ended his op-ed by imploring "our elected officials not to beat up on children; stay focused on the real problem (the border fiasco) and not the by-product. Tennessee is not obligated to provide any benefits to these children, but it's the right thing to do. That will be part of the special committee's discussion."
Citizen Patrice Cope questioned the reality of what Tennessee might be playing into by housing these children.
Cope asked, "What if these kids were kidnapped and have parents grieving? As long as people agree to take them we condone the trafficking."
To many Conservative Tennessee residents, it sounds like the Committee will not be effective in actually stopping illegal immigration in our state but rather just something put into place to advance left-leaning ideologies and to virtue signal.