Senator Hagerty to Study Migration Crisis in Guatemala and Mexico
Photo: U.S. Senator Bill Hagerty (R) Tennessee
Photo Credit: billhagertyTN / Instagram
Published May 7, 2021
The Tennessee Conservative Staff –
Senator Bill Hagerty is heading to Guatemala and Mexico this week to determine just what the United States can do to help end the migrant crisis.

Vice President Kamala Harris has a similar trip planned for next month.
Hagerty says the border crisis is a matter of national security.
"The border crisis right now is the most immediate national security crisis that faces our nation so that's why I've chosen to make my first international trip there because the immediacy of the problem is driving that," Hagerty said.
Hagerty formerly served as a U.S. ambassador to Japan. While in Guatemala and Mexico, he plans to meet with a number of Cabinet-level leaders, as well as business owners.
Hagerty says that he is not attempting to undermine what the Biden administration is working on with those leaders, but he wants to determine what needs to be done to build stronger relationships so the U.S. can better work with these countries.
"I really want to get to the root causes of this crisis and talk with them about what those causes are so I can put a framework around how we better address them," he said.
The great increase in migration at the border has had the Biden administration scurrying to deal with a number of issues. Many of these migrants are unaccompanied children who must be care for.
According to the Biden administration, things such as poverty, food insecurity, and violence have led to the surge in migration. They recently announced a $310 million dollar aid package for the area in hopes that the relief would minimize the migration numbers.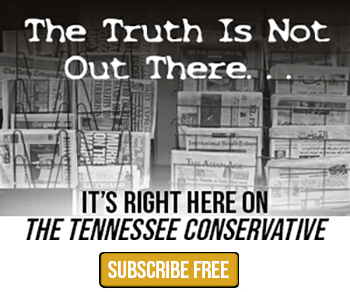 However, many Republicans believe that Biden's changes to many of Trump's policies have caused the migration problem. Hagerty believes it is a combination of the two.
"The answer is both, but we've got to have border security to even deal with this because they've created such a set of incentives that you come to America, we're going to take care of you, if you're an illegal immigrant you could be entitled to a stimulus check – the incentives right now are wrong and it's driving the crisis rather than addressing it," Hagerty said.
Hagerty has criticized Harris for not stepping up and working with the region sooner. Harris has met with leaders virtually, but has not yet visited the area.
"I would have thought the urgency I felt would have been felt even more so by this White House and certainly given the role President Biden has put Vice President Harris in, I am surprised by the lack of urgency," Hagerty said.
He continued, "It suggests to me they perhaps aren't focused on the problem as much as I am, or they have been focused on communicating about the problem – they won't call it a crisis, there is a big debate over even what to call it in the White House rather than just addressing it. It's a crisis they created and it's one we've got to resolve as a nation."
Hagerty says this issue is an important one for the country, no matter what side of the political realm a person is on. The crisis has an effect on the entire country – including states like Tennessee who may not be on the border.
Tennesseans have already seen the impact of the crisis in Chattanooga where a number of unaccompanied minor children were found to have been housed in an old dormitory without the knowledge of the local governments.
"This is not a partisan issue, the need to resolve this crisis is a bipartisan problem because it's damaging to all Americans, to workers at the lower end of the pay scale to families losing their children to overdoses, to people who have become victims of human trafficking, this is a humanitarian crisis and it needs to be addressed immediately," Hagerty said.