Senator Shane Reeves Says Special Session On Medical Freedom Is Not Needed
Photo Credit: capitol.tn.gov
The Tennessee Conservative [By Jason Vaughn] –
In An Email To A Constituent, Senator Shane Reeves Stated That A Special Session On Mask Mandates In Schools, Biden's Executive Orders And Governor Lee's Executive Order Privileges Is Not Needed.
On Friday, October 1st, House Speaker Cameron Sexton and Lt. Gov. Randy McNally released a joint statement proclaiming their intent to call a Special Session to address issues surrounding COVID-19.
Prior to the announcement, Senator Janice Bowling (R-Tullahoma) spearheaded an effort to encourage the majority of Tennessee's Republican Senators to sign on in support of a Special Session being called.
13 Senators confirmed they would be in support out of the 22 needed to call the Special Session without the consent of Governor Lee or Lt. Gov. Randy McNally.
***Click HERE to support Conservative Journalism in Tennessee. We can't cover stories like this without your support!***
One of the Senators that did not sign on issued an email to a Tennessee Conservative subscriber outlining his reasons for not following the will of his constituents.
Senator Shane Reeves (R- Bedford, Lincoln, Marshall, Moore and parts of Rutherford Counties) sent the following email:
Thank you for reaching out to me to express your concerns regarding a special session.
Under the TN Constitution, 2/3 of the General Assembly (House and Senate) would have to sign a letter and send it to the Governor with a very specific list of issues that needed to be addressed in 'the call." The House did send a letter to the Governor urging him to call a session and a number of Senators have also sent individual letters but there is no clarity as to the official "call".
That being said, I fully support the concept of having a special session but not until we can all 100% agree on exactly what it is that we are going to address.
• We don't need a special session to focus on masking in schools (Gov Lee's Executive Order stated that families can choose on masking in schools). That has been accepted by all Tennessee counties except for Shelby and Davidson. (If we wanted to have a special session to just address those two counties then I would support that but I am being told that the Governor's office is working behind the scenes to resolve)
• We don't need a special session to address President Biden's Executive Order regarding businesses over 100 must be vaccinated for two reasons
–It is a federal issue that will be facilitated by OSHA of which Tennessee will have no control except to challenge it in court where the issue will ultimately be decided.
–The TN Attorney General has sent a letter to President Biden to stop this executive order in TN and has signaled that he will join the lawsuit with dozens of other states to stop it once the Biden Administration rules are known- AG Slatery Challenges Legal Basis of COVID Vaccination/Testing Mandate (tn.gov)
• We don't need a special session to address the Governor executive order privileges. An Ad Hoc committee has already been meeting on that and legislation is being drafted to be introduced into session in Jan 2022.
The good news is that COVID numbers are all moving in the right direction in TN with decrease in cases and hospitalizations. (VERY ENCOURAGING TRENDS)
If you live in my district and would like to talk about this personally then schedule a TN Thursday with the legislative office.
Blessings..
Senator Shane Reeves
District 14
425 Rep John Lewis Way N, Suite 752
Nashville, TN 37243
615-741-1066
###
Senator Shane Reeves can also be reached at sen.shane.reeves@capitol.tn.gov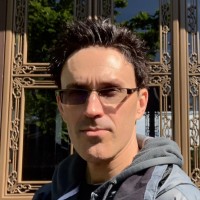 About the Author: Jason Vaughn, Media Coordinator for The Tennessee Conservative ~ Jason previously worked for a legacy publishing company based in Crossville, TN in a variety of roles through his career. Most recently, he served as Deputy Directory for their flagship publication. Prior, he was a freelance journalist writing articles that appeared in the Herald Citizen, the Crossville Chronicle and The Oracle among others. He graduated from Tennessee Technological University with a Bachelor's in English-Journalism, with minors in Broadcast Journalism and History. Contact Jason at news@TennesseeConservativeNews.com