Sexton, McNally Call Special Session On Medical Freedom
The Tennessee Conservative [By Jason Vaughn]-
On Friday, October 1st, House Speaker Cameron Sexton and Lt. Gov. Randy McNally released a joint statement proclaiming their intent to call a Special Session to address issues surrounding COVID-19.

"The Ford megasite deal is transformational for Tennessee, and we look forward to working with Gov. Lee to finalize this project as part of his special session call for Ford Motor Company. At the same time, we have heard from many Tennesseans seeking relief from burdensome Covid-19 mandates being imposed upon them. We are working together per our state constitution to call an additional special session upon the completion of the megasite session to address issues surrounding Covid -19," the statement said.
Governor Bill Lee previously announced on Thursday, September 30th that he was calling a Special Session specifically to address funding, buildout and oversight for the Ford Motor Company Regional Megasite to be located in Memphis continuing to ignore the pleas of Tennessee Patriots to call a Special Session to address mandates, executive orders, and dangerous edicts coming from the Federal Government.
This special session, Lee said, will not discuss mask mandates in the state's schools stating "While we have business to do in the legislature, we will continue to stand up for parents in court.  I am renewing my mask opt out order [and] will work with the [attorney general] to challenge the federal rulings that inappropriately legislated from the bench."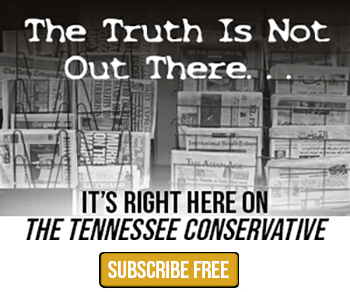 On Friday, The Tennessee Conservative announced on social media Sexton and McNally's intent to call an additional Special Session.  Here is just a sampling of the comments the announcement received from our readers.
Ronnie Deaux said, "It's sad that it takes time to do that. How many people have to risk their life and health by being forced to take an unwanted injection? How many will choose health and lose their job, being left unable to care for and feed their family? Isn't this a serious emergency?"
Amy Reynolds said, "Getting closer to what we want to hear but the megasite comes after mandates!"
"I should not have to beg our Legislation to Defend us!!!!!!!! Next year is election year for these RINO Officials and we should clean them out and start over. Verify new Conservative Candidates and vote for new members of our Legislation," Bill Crawford said.
Many warn that the legislature needs to expedite the process to defend the medical freedoms of Tennesseans.
Joshua Boulee said, "They need to hurry. Tyson has a lot of employees that will get the axe on Nov 1 if they don't block employer mandates!"
***Click HERE to support Conservative Journalism in Tennessee. We can't cover stories like this without your support!***
Others state that their places of employment have not yet mandated the vaccine, but will most likely do so in the near future.
Robert Moreland reports, "I have not had to compromise in this way yet however, I work for a small eye care clinic. Our doctor has told us that while he would like us to be vaccinated he has a moral objection to mandating anyone put something in their body that they don't want to. That being said he did tell us the other day that since about 40% of our revenue comes from Medicare if the mandate does stick he will have no other choice but to comply with it. He did mention that he would extend to whatever last minute deadline was laid down. He has offered those of us who have not been jabbed about a week worth of PTO as encouragement to get it."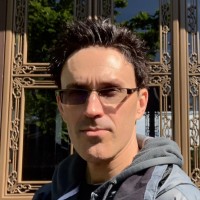 About the Author: Jason Vaughn, Media Coordinator for The Tennessee Conservative  ~ Jason previously worked for a legacy publishing company based in Crossville, TN in a variety of roles through his career.  Most recently, he served as Deputy Directory for their flagship publication. Prior, he was a freelance journalist writing articles that appeared in the Herald Citizen, the Crossville Chronicle and The Oracle among others.  He graduated from Tennessee Technological University with a Bachelor's in English-Journalism, with minors in Broadcast Journalism and History.  Contact Jason at news@TennesseeConservativeNews.com