Showers and Thunderstorms, Gusty Winds & Hail???
Weather Images created by WeatherWX.com
Published April 28, 2021
By Meteorologist Mark Baldwin –
An unseasonably warm day is in store for the state, with clouds increasing as we go through the day. Those clouds will lead to a chance for a few showers and thunderstorms across West and Middle Tennessee, especially during the afternoon. Breezy south winds and sunshine will keep temps in the 80s statewide.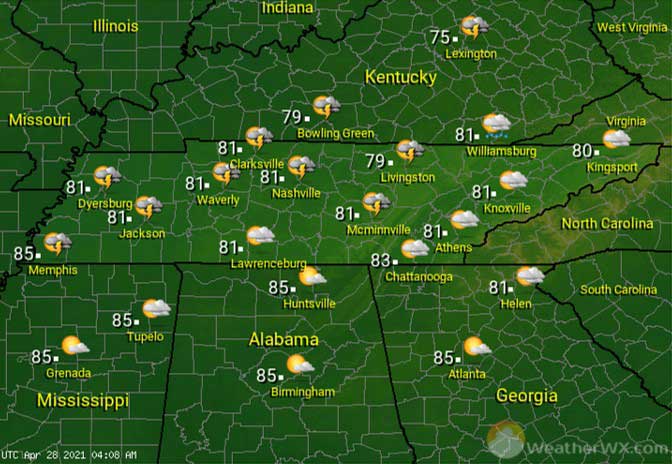 Clouds will continue to thicken up in the overnight hours, which will keep nighttime low temps in the 60s statewide. A few showers or thunderstorms are possible across mainly West and Middle Tennessee.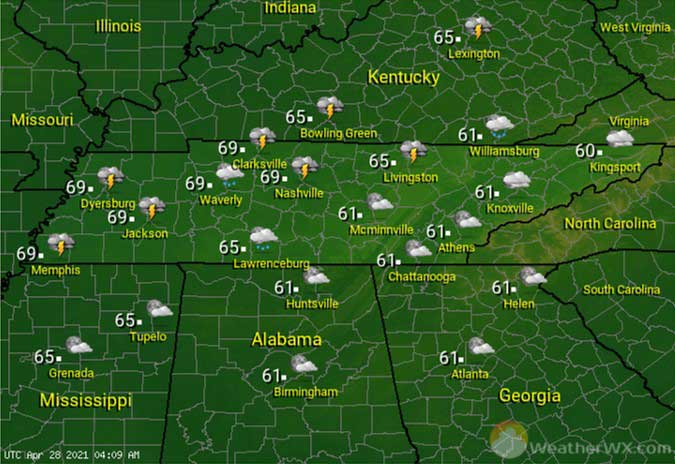 Showers and thunderstorms will affect much of the state by day's end. Thankfully, widespread severe storms are not expected, though one or two storms could contain gusty winds and small hail, especially across West Tennessee. High temperatures will once again be unseasonably warm.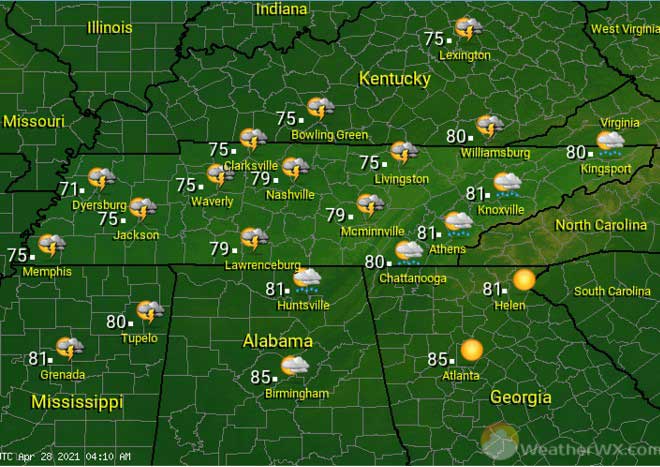 Visit Meteorologist Mark Baldwin on Twitter, Facebook and at meteorologistmark.com.