Sunny Friday But Thunderstorms Expected For The Weekend
Weather Images created by WeatherWX.com
Published May 7, 2021
By Meteorologist Mark Baldwin –
It's a beautiful Friday across the state! Have those sunglasses ready, because you're going to need them! Wall to wall sunshine will fill our skies. It's a mild day, too, with high temps in the low 70s in the west, to the low to mid 60s in the east.
Clouds begin to increase overnight, as a warm front approaches the state. A few showers, perhaps a rumble of thunder, are possible along the northern border of Tennessee. That warm front will cause quite a temperature spread across the state, with overnight lows in the mid to upper 50s in the west, to the low to mid 40s in the east.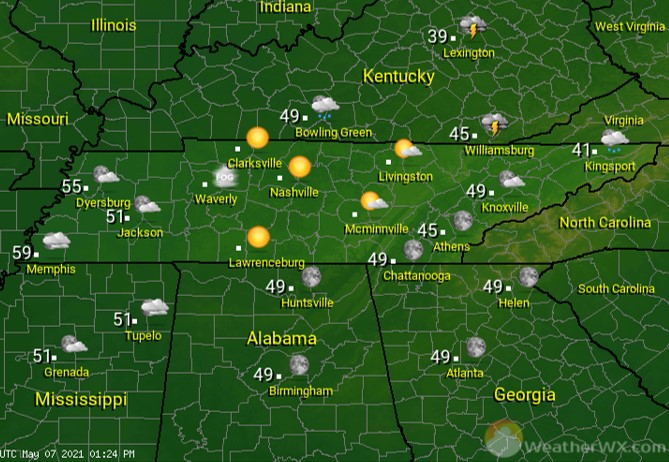 An unsettled Saturday is expected across much of Tennessee. Look for lots of clouds and a chance of showers and thundershowers. The best chance for thunder will be found across West Tennessee. A warm front will once again cause a large temperature spread across the state. High temps will range from near 80 for Memphis, to near 60 for the Tri-Cities.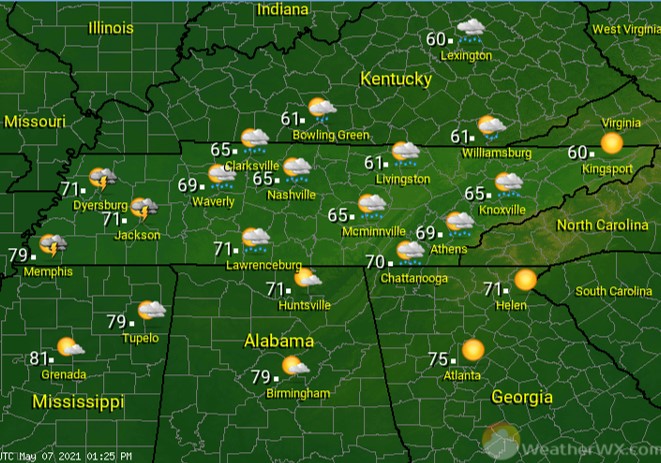 Sunday will bring a good chance for showers and thunderstorms across the state. Some of the storms could be severe and some of the rainfall could be heavy. Look for storms to move from west to east during the day, arriving in East Tennessee by evening (per current timing). Please stay tuned to local forecast updates through the weekend for the latest.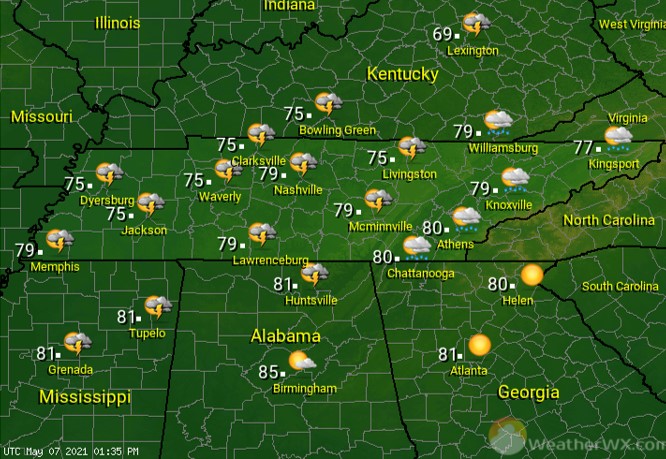 Visit Meteorologist Mark Baldwin on Twitter, Facebook and at meteorologistmark.com.