T-Mobile Pushes For Return To Work But With Strict Conditions For The Unvaccinated
Photo Credit: FiveOne51 / CC
Published August 10, 2021
The Tennessee Conservative [By Jason Vaughn] –
T-Mobile has issued guidelines for employees to return to work at their "Customer Experience Centers" but with strict guidelines in place for the unvaccinated. 

Before returning to in-person work, employees are being asked to document their vaccination status "as soon as possible" as there are different sets of rules in place for the vaccinated and unvaccinated employees.
A T-Mobile employee, who prefers to remain anonymous, told the Tennessee Conservative that, "T-Mobile preaches diversity, equity, and inclusion, but does not live by what they preach when it comes to medical freedom or differing opinions." 
"T-Mobile is creating the illusion of medical freedom, but should an employee opt to not share vaccination status, the employee will be treated as an unvaccinated employee," the T-Mobile employee states. 
The Company has made masks optional for fully vaccinated employees but unvaccinated employees will be required to "wear masks into office buildings, removing them only while seated at their workstation" and must practice social distancing.
Also, to attend any on-site event, employees who are fully vaccinated will not have to wear masks.
However, unvaccinated employees will still be required to wear masks.  Further, the guidelines state that vaccinations are required for voluntary SLT events/meetings. 
***Click HERE to support Conservative Journalism in Tennessee. We can't cover topics like this without your support!***
In addition, employees have been alerted to report unvaccinated individuals who are not wearing masks to their managers or to Human Resources.
The push to return to in-person work and for reopening sites at this stage is outlined by the senior leadership as being the isolation and disconnection that comes from working remotely.
Quote from guidelines document: "No in-person celebrations, no stop-by's to say hello or check-in, no break or lunch conversations. These interactions are critical to how we work. We know the value of in-person, collaborative work and connecting with one another to dream big and deliver. It's in our DNA, and it's been missing."
However, in another section of the guidelines the statement is made that "It is important to ensure that we are respecting one another's personal space.  Hold off on those hugs and high-fives a bit longer." 
The T-Mobile employee, however, offers a different explanation for why the company is choosing to bring employees back on site at this time.
"T-Mobile customer experience centers have been struggling with performance and with employees staying online to support customers. This is why we are returning to work on site," the employees states.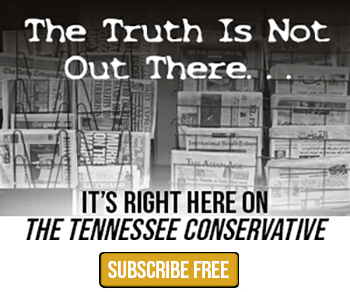 If an unvaccinated individual would prefer to work remotely, for whatever reason, such as a desire not to wear mask or to avoid feeling pressured to receive the vaccine, the company is not leaving them with the option. 
The opening paragraph of the guidelines state, "If an employee is unable to connect and successfully work from home, then an employee needs to come on site. If the issue is going to take more than 2 hours to resolve, then an employee will need to come on site and if they are not able to, then the time becomes unpaid until the issue is resolved."
What follows is several pages of coaching for managers on how to deal with employees who are not comfortable returning to work along with several other scenarios.
Of note, one scenario states, "Employee states they are unvaccinated and are not willing to wear a mask."
The result will be the employee will be asked to go home and "take PTO or unpaid time if they refuse to wear a mask."
The T-Mobile employee states that, "The problem with asking unmasked employees to use PTO, is that once PTO is exhausted, T-Mobile follows a performance improvement plan that can lead to termination of employment. We are basically walking into a trap that will end in termination of employment."
"I have spoken with employees who are hesitant to get vaccinated. They will not stand up for their freedoms and will eventually cave into pressure," the employee said.
T-Mobile has sites across Tennessee, such as Nashville, Chattanooga, and Murfreesboro. 

About the Author: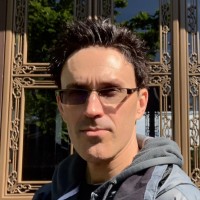 Jason Vaughn, Media Coordinator for The Tennessee Conservative
Jason previously worked for a legacy publishing company based in Crossville, TN in a variety of roles through his career.  Most recently, he served as Deputy Directory for their flagship publication. Prior, he was a freelance journalist writing articles that appeared in the Herald Citizen, the Crossville Chronicle and The Oracle among others.  He graduated from Tennessee Technological University with a Bachelor's in English-Journalism, with minors in Broadcast Journalism and History.  Contact Jason at news@TennesseeConservativeNews.com