Tennessee Businesses Find Relief In COVID Tax Deductions
Photo: Tupelo Honey Cafe in Knoxville, TN
Photo Credit: Felix Wong / CC
Published June 9, 2021
By Jon Styf [The Center Square contributor] –
As Tennessee prepares to send out an additional $45 million in federal coronavirus relief to small businesses before the end of the year, those businesses should know they won't be taxed on any relief that comes as part of the state's Supplemental Employer Recovery Grant (SERG) program.

Gov. Bill Lee has signed into law a bill and that creates a tax deduction for any of a number of pandemic relief funds sent out between March 1, 2020, and Dec. 31, 2021.
"It authorizes businesses to deduct from the excise tax any CARES Act funds that were given to the business in response to the COVID-19 pandemic from the state of Tennessee," said Rep. Ron Gant, R-Rossville, the bill's sponsor in the House.
House Bill 776 unanimously passed both chambers of the Tennessee Legislature earlier in the year. The deduction went into effect April 14.
*** Click Here to Support Conservative Journalism in Tennessee. We can't can't bring you articles about small business in Tennessee without your support!***
Along with the SERG program, eligible relief programs include the Tennessee Business Relief Program, Tennessee Coronavirus Agricultural and Forestry Business Fund, Tennessee Coronavirus Relief Fund Hospital Staffing Assistance Program, Tennessee Coronavirus Relief Fund Emergency Medical Services Ambulance Assistance Program, Tennessee Small and Rural Hospital Readiness Grants Program and Department of Human Services Childcare Agency Loss of Income and Response & Recovery Operations Grants funded through the federal Child Care and Development Block Grant.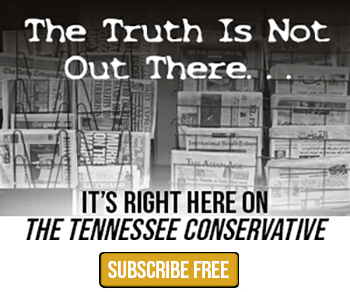 During a recent meeting of Tennessee's Financial Stimulus and Accountability Group, it was announced $44.6 million more would go into the state's SERG program, which has helped small businesses cover coronavirus-related losses.
SERG previously sent $73 million in payments to 3,243 small businesses that applied for grants, with that funding capped at $30,000 per business.
If the state changed that cap to $100,000, it could approve more funds to the 1,125 SERG-awarded businesses that claimed losses higher than the previous cap.
The state is required to spend the remainder of its CARES Act funds before Dec. 31.