Tennessee Can Do More To Protect Medical Freedoms
Image Credit: Tennessee Stands
Published June 15, 2021
By Gary Humble [Tennessee Stands]-
Most people know by now that our General Assembly failed to pass sweeping legislation to protect the liberties and privacy of Tennesseans from vaccine passports and requirements. Largely because of Bill Lee's opposition, effort after effort to secure our health freedoms failed to gain support in our legislature, leaving Tennesseans vulnerable to vaccine mandates by businesses, schools, and non-profits.

When California and the Biden administration have said they won't require vaccine passports, are we supposed to congratulate our state's leadership for enacting a law that does the same thing? Surely we in Tennessee can aspire for more than what California and the Biden administration are doing.
Other states have in fact done much better. It's one thing to ban vaccine requirements by state or federal governments, but it's another thing altogether to protect the rights and freedoms of individuals by prohibiting vaccine requirements in all circumstances.
*** Click Here to Support Conservative Journalism in Tennessee. We can't bring you articles about Medical Freedoms in Tennessee without your support!***
Take note, Bill Lee and the General Assembly:
Alabama's governor signed into law a bill that prevents the state government from issuing vaccine passports and prohibits businesses from requiring proof of vaccination in exchange for goods or services.
Florida, unsurprisingly, continues to lead the nation with Governor Ron DeSantis at the helm. Back in early April, he signed an executive order prohibiting the use of COVID-19 vaccine passports in any capacity in the state. He followed this up by signing into law on May 3 a major bill that protects individual freedom in a multitude of ways. This new law makes it illegal for the state or local governments to close businesses or keep students out of in-person instruction in Florida schools, except for hurricane emergencies, which are capped at seven-day limits. The law allows the governor of Florida to invalidate a local emergency order if it unnecessarily restricts individual rights or liberties. Most germane to this conversation, the legislation codifies the prohibition of COVID-19 vaccine passports by prohibiting any business or government entity from requiring proof of COVID-19 vaccination for any purpose.
Georgia's governor, Gov. Brian Kemp signed the "Prohibition of Covid-19 Vaccine Passports" executive order to prohibit the requirement of a vaccine passport for entry into the state of Georgia and to prohibit state agencies, state service providers, and state properties from requiring proof of vaccination. It also prohibits data held by the Georgia Department of Public Health and its immunization system from being used by any public or private entity for a vaccine passport program.
Iowa Gov. Kim Reynolds signed a law that withholds state grants and contracts from local governments or businesses that require customers to prove they have received the COVID-19 vaccine. It also prohibits state and local governments from including a person's COVID-19 vaccination status on a government-issued identification card. It goes into effect immediately. Reynolds also signed a law prohibiting school districts from requiring masks and banning local mask mandates.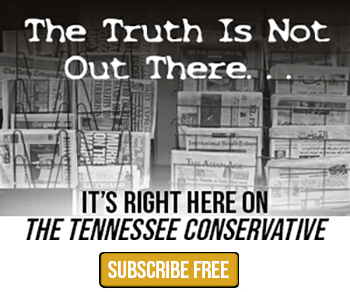 Montana's Gov. Greg Gianforte issued an executive order on April 13 prohibiting state agencies from requiring COVID-19 vaccines to access state services or facilities. It also prohibits the state from issuing vaccine passports and sharing individuals' vaccination status with other entities. Significantly, it prohibits businesses from requiring customers to get the COVID-19 vaccine to access services. Now the legislature is considering legislation that would make these prohibitions law.
South Carolina Gov. Henry McMaster issued a mandate on May 11 that bans the use of vaccine passports across the state and prevents schools and local governments from creating mask mandates. McMaster called vaccine passports "un-American to its core."
Like Florida, Texas has signed into law sweeping legislation to protect Texans from overreach by government and business when it comes to vaccine passports. Under the new law—which extends the April executive order ban on government entities from requiring vaccine passports to private business—Texas businesses that require customers to be vaccinated against COVID-19 will be denied state contracts and could lose their licenses or operating permits under legislation Gov. Greg Abbott signed into law Monday. "Texas is open 100%, and we want to make sure you have the freedom to go where you want without limits," Abbott said before signing the law. "Vaccine passports are now prohibited in the Lone Star State."
Wyoming Gov. Mark Gordon issued a directive that requires state agencies, boards, and commissions to "provide full access to state spaces and state services, regardless of a constituent's COVID-19 vaccination status." It also urges local governments and private businesses to align their policies and practices with the state, which is more than Bill Lee has ever done. A resolution calling for a "vaccine bill of rights" introduced in the Wyoming House in March has not been considered.