Tennessee Education Commissioner Visits Chattanooga
Photo: Postsecondary & Career Ops Community Roundtable – Hamilton County Schools
Photo Credit: TNDeptofEducation / YouTube
Published June 22, 2021
The Tennessee Conservative Staff –
On Thursday, June 17, Tennessee Department of Education Commissioner, Penny Schwinn, paid a visit to Chattanooga to host a roundtable with school officials and community leaders. The roundtable was held to discuss ways the Hamilton County School system can be improved. 

It was part of the Accelerating TN 2021 bus tour that is currently traveling across the state. Schwinn will be visiting 50 school districts, and Hamilton County was the fourth stop.
Schwinn talked with school officials, community leaders, and state lawmakers about career pathways for students and additional post-secondary opportunities.
"First and foremost it's about that deep and meaningful engagement, not just communication but deep and meaningful engagement, that's happening here," Schwinn said. "Second, it's focusing on students. We have got to remain focused on students and students first, academics and building around that. Then the third is to match a strong strategy, having a scalable option and then making sure it's sustainable."
*** Click Here to Support Conservative Journalism in Tennessee. We can't can't cover local stories about education without your support!***
Dr. Bryan Johnson, the Superintendent of Hamilton County Schools, feels the key to making a school successful is addressing its unique needs.
"Our needs across our school system are different. What Red Bank needs looks different than what Soddy Daisy needs which is different from what's needed at Brainerd. We try to be thoughtful and strategic about differentiating pay structure," Johnson said.
Each school district in the state has put a focus on helping students be successful after graduation, whether it be educational or career success.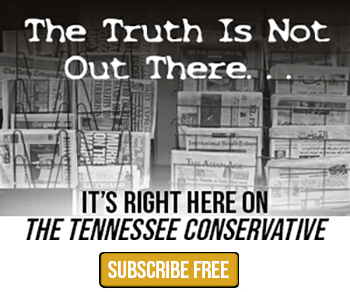 The CEO of Chattanooga Area Chamber of Commerce, Christy Gillenwater, said, "We need to build awareness around how their academics pair with future employment opportunities. Giving students real life experiences."
The Innovative High School Models grant program, which went from $14 million in funding to $30 million, is allowing districts across the state to recover from the pandemic and invest in student success.
Hamilton County Schools will be using $2 million of the funding for a MicroCollege program that offers students dual enrollment through Chattanooga State Community College.
Jared Bigham from the Tennessee Chamber of Commerce said increasing dual enrollment opportunities could help with student success by allowing them to receive credentials through Tennessee College of Applied Technology.
"Really I think an easy first step is … to start with our TCAT credentials and allow students to finish the TCAT credential in high school and get really far down the road with some of those credentials," he said. "But it's an equity barrier when you think about students that can't afford to continue to pay beyond what dual enrollment pays for, so that's something that our legislators in the room that I feel like if the funding is there, I feel like our lottery system has really done well in the past few years that we could hold at least as a test or a pilot, to start a little TCAT credential and if a student wants to complete a credential, hunker down and let them do that and go into the workforce after they graduate."
The Accelerating TN bus tour will move forward through the state, ending in Middle Tennessee on July first.