Tennessee House Bill Seeks Exclusion Of LGBTQ Lifestyle Textbooks From Curriculum
A Bill To Exclude LGBTQ Lifestyles From The Content Of Public School Books And Educational Materials Has Entered The Tennessee Legislature.

Photo Credit: CC
Published March 25, 2021
By Makenzie Jones [The Tennessee Conservative contributor]-
The bill, sponsored by Representative Bruce Griffey (R) from Paris, TN and co-sponsored by Todd Warner (R) from Chapel Hill, was introduced the day after the House voted to send the bill restricting trans student athletes to Governor Lee.
House Bill 0800 says that "Tennessee public schools should focus student attention on academic curricula critical for student success, such as reading, science, and mathematics." Materials that are essential to students' success but "promote, normalize, support, or address controversial issues…and promotion of LGBT issues and lifestyles should be subject to the same restrictions and limitations placed on teaching of religion in public schools."
The companion Senate Bill is SB1216, sponsored by Senator Frank S. Niceley (R) from Strawberry Plains.
Addressing such issues in education is said to offend a significant portion of students, parents, and the wider body of Tennessee residents who hold Christian values.
Currently, the textbook and instructional materials quality commission cannot approve texts and materials unless they meet certain standards, and in certain subjects, must align with the laws.
While the present laws do not prohibit use of instructional materials, this bill would add that the commissions are prohibited from recommending or listing books and materials that promote, normalize, support, or address LGBT issues or lifestyles. State boards cannot approve adoption of or grant waivers for these materials.
This bill may increase local educational expenditures if institutions are required to replace existing materials. It would take effect July 1, 2021, applying to the 2021-2022 school year and the years following.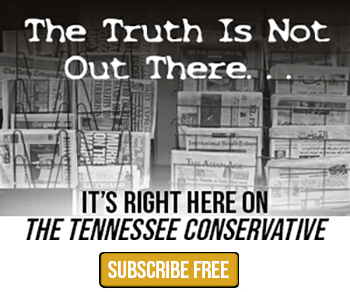 The Tennessee Businesses Against Discrimination has signed and sent a letter to state lawmakers in opposition to any bills that allegedly discriminate against LGBTQ Tennesseans.
The group is made up of 35 corporations and 107 small businesses including Amazon; Hilton; Lyft, Inc.; Nashville Convention and Visitors Corp; Nissan North America; Tennessee Titans; Vanderbilt University; and more.
The businesses claim that such policies put the collective economic success at risk by not being welcoming to everyone and creating obstacles to market competition.
Human Rights Campaign President Alphonso David said, "Bills that target LGBTQ people are bad for Tennessee and its economy…When anti-LGBTQ bills pass, it harms real people, but also affects businesses' ability to recruit and maintain talent." He labels these types of actions as attacks on the LGBTQ citizens of the state.
This school and gender-related issue has arisen recently alongside a new bill requiring transgender students to use bathrooms according to their sex or requesting accommodations for a single-use facility. It has been initiated following school administrators' confusion on how to handle such situations. A 2016 initiative on the topic failed.
HB1233 / SB1367 would allow students to refuse sharing school bathrooms and facilities such as locker rooms and dorms with transgender students that do not provide them with "reasonable accommodations."
The bill is in efforts to protect all children and give schools a clear path to follow in addressing issues, but LGBTQ advocates find it discriminatory. As with the book bill, this has been labeled as an "attack against trans students and trans youth…and would send detrimental messages to the transgender community as a whole," Chris Sanders, executive director of the Tennessee Equality Project said. He adds, "Trans students are at school to learn. And just like everybody else who has to go to the bathroom, that's what they are going in there for." The bill applies to multi-occupancy bathrooms, locker rooms, shower rooms, and sleeping quarters.
Unless schools can prove that accommodations would be an undue burden, they could face legal action from the student if a request is denied. A person can recover monetary damages for psychological, emotional, and physical harm suffered.
As part of the Tennessee Accommodations for All Children Act, this bill also takes effect July 1, 2021.