Thunderstorms Brewing For Tennessee!
Weather Images created by WeatherWX.com
Published May 26, 2021
By Meteorologist Mark Baldwin –
It's a summer-like day across the state today, with clouds and sun and increasing humidity. A few of us will see showers and thunderstorms, especially across west and middle Tennessee. In East Tennessee, more abundant sunshine will lead to highs near 90.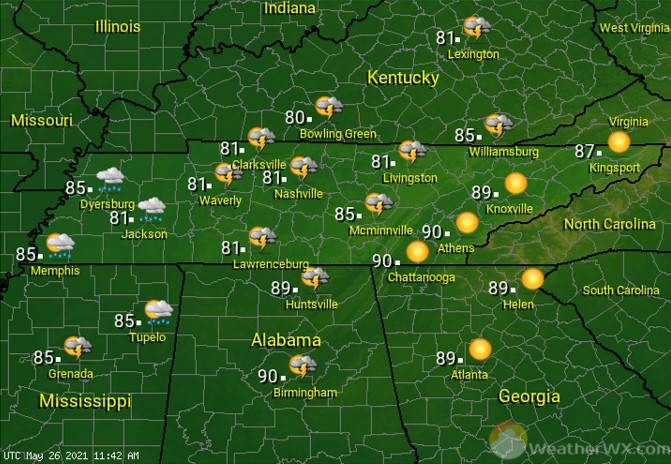 Showers and thunderstorms are possible for all of us tonight, as lows drop into the 60s.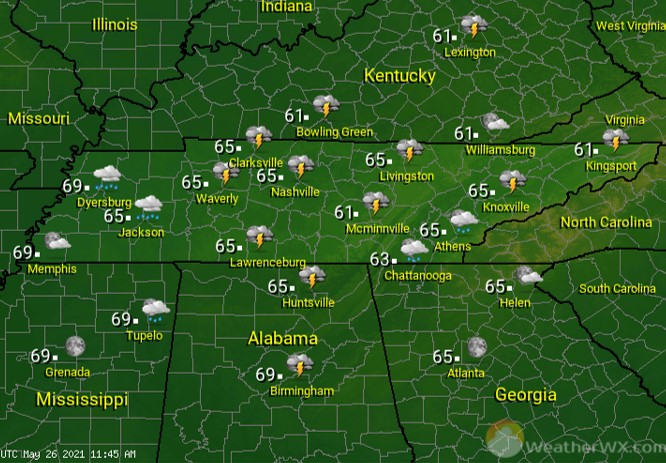 Showers and thunderstorms threaten us all on Thursday. Afternoon highs will be in the 80s. Humid conditions will make it feel much warmer.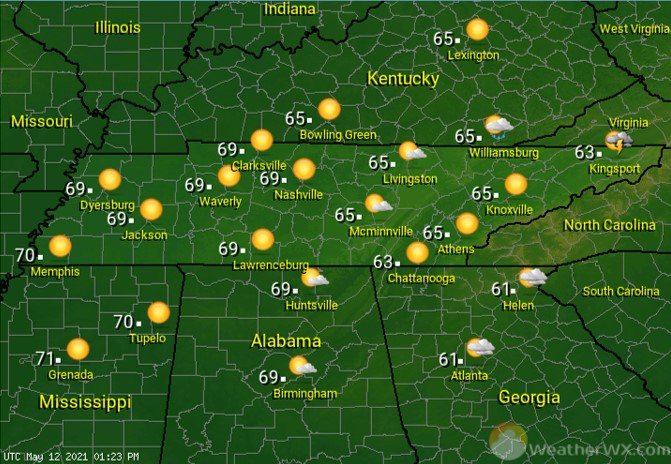 Visit Meteorologist Mark Baldwin on Twitter, Facebook and at meteorologistmark.com.