TN Dept Of Education To Support Teacher Endorsements
Photo Credit: Grupo GRIAL Universidad de Salamanca / CC
Published June 17, 2021
The Tennessee Conservative Staff –
The Tennessee Department of Education will be providing support to current educators so they can receive additional teaching endorsements. Teachers will be able to earn endorsement in English as a Second Language (ESL), Special Education (SPED), and Secondary Mathematics (Secondary Math). 

The free access to training resources was made available through $1 million in grants. The funding will be split into six endorsement grants awarded to Educator Preparation Programs. These programs will be offered virtually.
"In education, ensuring all students have access to great teachers is one of the most important things we can do, and this funding will help build teacher capacity across the state by providing a no-cost pathway for current teachers to earn additional endorsements," TDOE Commissioner Penny Schwinn said. "Educators who are nominated by their district to earn one of these endorsements for free will gain new tools, knowledge and skills to help them grow in their practice and to better support our students."
*** Click Here to Support Conservative Journalism in Tennessee. We can't can't cover education in Tennessee without your support!***
There will be around 450 seats available, with each district able to choose three teachers to receive the additional endorsement. One teacher will be picked for each endorsement area.
The virtual programs will be offered through different universities across the state. Tennessee State University and the University of Tennessee at Martin will offer special education endorsement. English as a Second Language will be offered at Freed-Hardeman University and the University of Tennessee at Chattanooga.
East Tennessee State University and the University of Tennessee at Knoxville will be offering the endorsement for Secondary Math.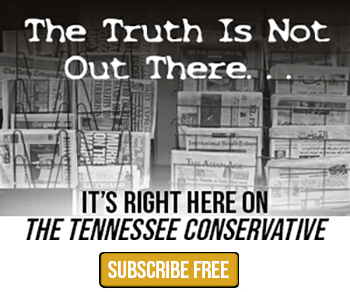 The preparation programs and grants are meant to fill needed vacancies in Tennessee schools.
Kristy Brown, the Director of Schools for Jackson County, said, "Jackson County Schools is excited and eager to take advantage of the additional endorsement opportunities for our educators. Qualified teachers in the areas of ESL, Special Education, and Secondary Math are more challenging for small, rural districts to recruit and retain. This program will enable our existing teachers to increase their instructional capacity and earn endorsements that will benefit the students in our district."
Teachers have to be nominated by their districts. The Directors of Schools or a Designee will have to fill out a form for the specific endorsement area for nominated teachers.
"I am so excited for the many Tennessee educators who will participate in the additional endorsement opportunity," Hannah Hooper, an ESL Teacher at Fairview-Marguerite Elementary School said. "This amazing partnership allows educators to pursue their passions while strengthening educational opportunities for students."
Educators who participate in the program will be able to receive the additional endorsement by the 2022-23 school year.
Karin Keith, Associate Professor of Curriculum and Instruction and Clemmer College Department Chair for East Tennessee State University spoke about their partnership with the Department of Education.
"We are excited to partner with the Tennessee Department of Education to help provide no-cost pathways to teachers across the state for endorsements in 6-12 mathematics," Keith said. "Helping our state address certification needs to ensure students have licensed, trained staff is critical in helping all our students receive a high-quality education."