TSU Pays Al Sharpton $48,000 To Be Guest Lecturer
Photo Credit: G F / CC
The Tennessee Conservative [By Jason Vaughn] –
Recently reviewed information shows that Tennessee State University paid $48,000 to Reverend Al Sharpton, best known for his racial protests, for serving as a "guest lecturer" at the historically Black university.

Using a Freedom of Information request, OpenTheBooks.com was able to obtain a copy of the contract between Sharpton and TSU. The contract shows that he was paid up to $48,000 between January 25 and May 3 to teach political science with a foundation in social justice.
The contract is not directly with Sharpton. Instead, it was made with National Action Network, a non-profit civil rights organization founded by the Reverend. Neither Sharpton nor the organization has proven to be "distinguished" as the university alleges.
Both Sharpton and the organization, along with Sharpton's other businesses, have made headlines for decades due to his failure to file and pay New York state taxes and his failure to pay federal taxes on his employees.
Sharpton's tax evasion issues date back to the late 1980s. At one point Sharpton owed more than $4.5 million in state and federal taxes. He noted in 2014 that he used increased donations from his non-profit to pay down a good portion of his debt.
In 2019, the New York Post reported that Sharpton had cleared up all of his personal debt with the state of New York, but he still owed almost $700,000 in state taxes between his companies.
The New York Post also reported in 2020 that NAN had paid over $80,000 to Sharpton's family members in 2019. He paid his daughter more than $63,000 for social media work and consulting. He also paid his niece almost $14,000 for "special event work" and gave his estranged wife a $5,000 grant that was documented as a "scholarship."
Sharpton also allegedly made a deal with NAN to sell the rights to his life story to the organization for $531,000.
While Sharpton has made news for his questionable financial choices, he is also known for his controversial methods of racial advocacy, often creating more racial tension that he has helped to alleviate. He is accused of helping to incite the 1991 Crown Heights riots and for encouraging Tawana Bradley in her false rape accusation against four white lacrosse players from Duke University.
Coretta Scott King, widow of the late Dr. Martin Luther King, Jr., once accused Sharpton of being more concerned with the glory of activism than the cause itself.
"Sometimes you are tempted to speak to the applause of the crowd rather than the heights of the cause, and you will say cheap things to get cheap applause rather than do high things to raise the nation higher," King said.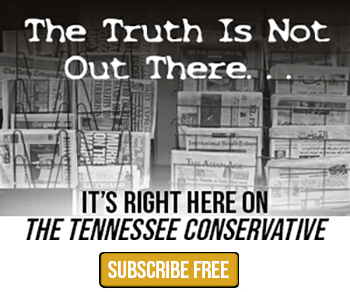 When his hiring was announced by TSU, Sharpton said that he was looking forward to debate and discussion with his students, leading them to interpret the "shifting politics in the new administration relating to issues directly impacting Black communities."
***Click HERE to support Conservative Journalism in Tennessee. We can't cover stories like this without your support!***
Some Tennessee residents are concerned that a state-funded university would spend taxpayer money to support and promote someone who has played such a negative role in history and in the social justice movement.
In an article on themix.net, writer Erin Perri said, "Sharpton should be a part of history books, but not in a flattering way…he did shape history, but in an ugly fashion."
Mark Pulliam noted in a Tennessee Conservative article earlier this year that he had "yet to see a critical comment from any Tennessee elected official."
Pulliam also noted the potential negative impact of hirings such as this.
"Woke universities are indoctrinating our children – poisoning the well. Today's college students are tomorrow's voters. Poison their minds, and we are doomed," he stated.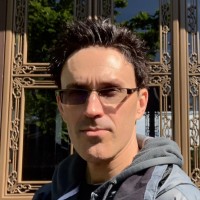 About the Author: Jason Vaughn, Media Coordinator for The Tennessee Conservative  ~ Jason previously worked for a legacy publishing company based in Crossville, TN in a variety of roles through his career.  Most recently, he served as Deputy Directory for their flagship publication. Prior, he was a freelance journalist writing articles that appeared in the Herald Citizen, the Crossville Chronicle and The Oracle among others.  He graduated from Tennessee Technological University with a Bachelor's in English-Journalism, with minors in Broadcast Journalism and History.  Contact Jason at news@TennesseeConservativeNews.com