Unseasonably Cool Temps Across The State
Weather Images created by WeatherWX.com
Published May 10, 2021
By Meteorologist Mark Baldwin –
It's a cool day for this time of year, with highs in the 60s statewide and light north winds. We'll not see much sun to warm us up, as our Tennessee skies will see plenty of clouds today. Those clouds could produce some mainly morning showers in the east, as our storm system slowly exits into the Carolinas.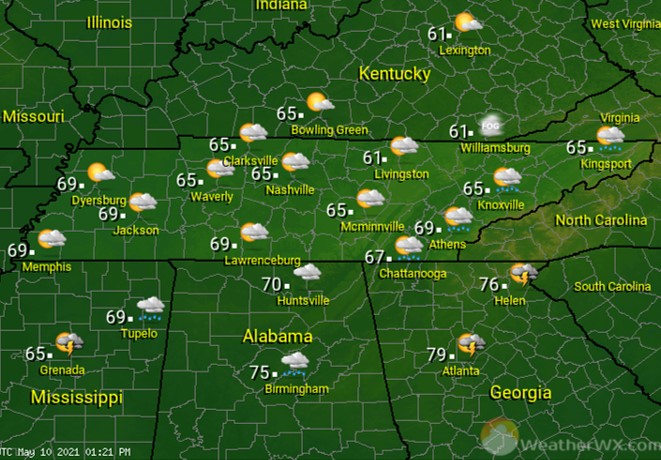 Partly to mostly cloudy skies will likely linger into the night. It's a chilly night, with lows mainly in the 40s statewide.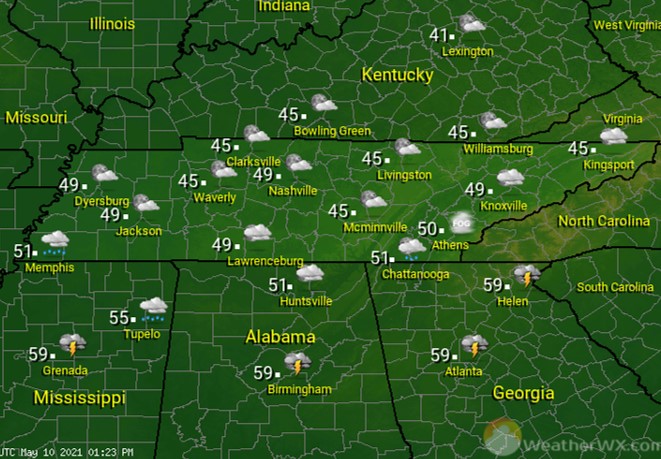 Temps warm up a bit on Tuesday, with highs reaching for the 70-degree mark for many of us. We'll still see a few clouds in our skies, with a chance for showers entering the picture toward evening for folks near the Mississippi River.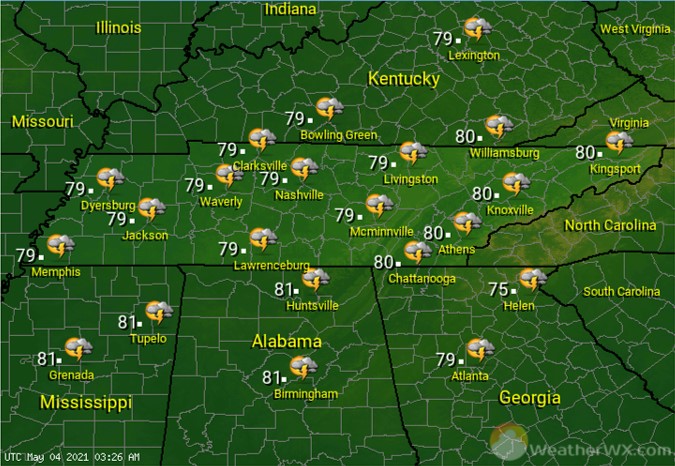 Visit Meteorologist Mark Baldwin on Twitter, Facebook and at meteorologistmark.com.