What Can Parents Do To Ensure Their Children's Futures In TN? [Exclusive Interview With Rep. Terri Lynn Weaver]
Published August 10, 2021
In this exclusive interview with Representative Terri Lynn Weaver, we discuss what parents need to do about Learning Loss and Critical Race Theory curriculum in Tennessee.
We also discuss School Choice and Weaver gives an interesting history of the failings of 'Progressive' education in Tennessee.
COMMENT – SUBSCRIBE – SHARE – SUPPORT
Weaver represents Tennessee's 40th district in the TN House of Representatives, which is composed of Smith, Trousdale, most of DeKalb, and part of Sumner counties.
Weaver will be a guest speaker at the Safeguarding Our Schools event on Saturday, August 14th along with Congressional Candidate Robby Starbuck and Sumner County Commissioner Jeremy Mansfield.
Robin Steeman of WIlliamson County Moms for Liberty, Elizabeth Meyers Ed.D (Independent Research Consultant on Education and Public Policy) and Aaron & Amanda Crabb of Restoring Hope Church are also scheduled to speak.
The event is free, but the coordinators ask that interested parties register at SafeGuardOurSchoolsSumner.eventbrite.com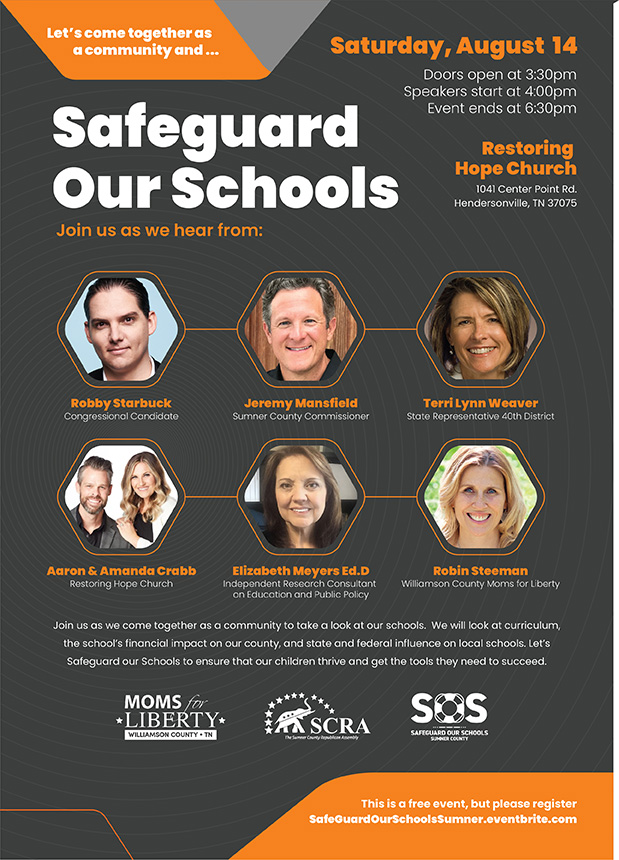 Please consider supporting The Tennessee Conservative by giving any amount you can at tennesseeconservativenews.com/support.
Yours in Freedom,
-Brandon Lewis, Founder of The Tennessee Conservative