4 Tennessee House Bills Conservatives Need To Know About
Photo: Tennessee Capitol in Nashville
Photo Credit: Ken Lund / CC
Published April 9, 2021
By William Haupt III [contributor to The Center Square & The Tennessee Conservative] –
Nashville, TN – Three bills passed the House Chamber this week and one is on the agenda that Tennessee Conservatives need to know about. 

STRONG Act expands opportunities for Tennessee Guardsmen
The House chamber this week unanimously approved legislation that will expand eligibility for tuition reimbursement for Tennessee National Guardsmen under Tennessee's Support, Training, and Renewing Opportunity for National Guardsmen (STRONG) Act. 
The STRONG Act provides eligible service members in the Tennessee National Guard with tuition reimbursement for coursework completed as a full-time student in pursuit of their bachelor's degree. 
Republican leaders are sponsoring House Bill 83 which expands eligibility to service members for a master's degree and certificate-producing programs.
It provides tuition reimbursement for up to 120 hours for a bachelor's degree, 40 hours for a master's degree and 24 hours for a vocational or technical program.  The legislation also provides reimbursement for up to 30 additional hours for any service member enrolled in ROTC or other officer-producing programs while pursuing a bachelor's degree or master's degree. 
Students enrolled in officer-producing programs are required to take certain courses which can be outside the requirements of their chosen degree. This could lead to ROTC students hitting the credit hour cap before obtaining their degree and losing their eligibility for additional reimbursement.  Finally, the bill extends the program for four more years until June 30, 2025. 
The STRONG Act has boosted recruitment of service members in the National Guard since its enactment in 2017.  This legislation aims to retain and renew more service members by offering additional education benefits.  The Senate version of the bill is expected to be considered for passage in the coming weeks.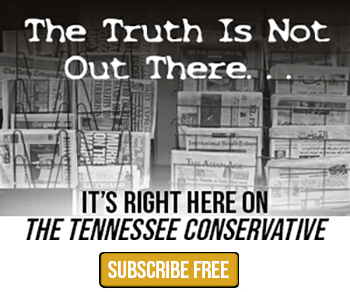 Legislation addressing teacher shortage passes in the House
Legislation that addresses Tennessee's teacher shortage passed the House on Monday. House Bill 533 simplifies the process for teachers who are moving to Tennessee to receive an appropriate teaching license, helping qualified teachers get into classrooms quicker. 
The bill allows out-of-state educators who possess the equivalent of a Tennessee professional teacher's license in their current state to receive a Tennessee professional-level license without being required to take an assessment or receive certain evaluation scores. The Tennessee State Board of Education will have the authority to promulgate rules regarding the reciprocal licenses.
House Bill 533 now heads to Gov. Bill Lee's desk for his signature.
Houses passes legislation to curb cell phones usage in prisons
The House chamber unanimously passed legislation addressing ongoing security and public safety concerns in Tennessee prisons. Dangerous inmates are getting access to cell phones and using them to direct criminal activity despite the fact that they are confined within penitentiary facilities. They have been used in the planning of escapes, drug dealing, money extortions, witness/victim intimidation, and violent crimes such as murder.
House Bill 1343 aims to curb the practice by making the possession of a telecommunications device in a penal institution a Class E felony, punishable by a fine of up to $3,000 on second offense. 
Current law makes it a felony offense to introduce a telecommunications device into a prison, but possession by an inmate is not a crime. 
This has hampered the ability of prison officials to place cell phones found in possession of an inmate in the stolen phone database or to get a subpoena to uncover evidence of criminal activity recorded on the device.  It also prevents them from prohibiting future access to the phone number because possession by the inmate is not a crime under current Tennessee law. 
House Bill 1343 helps law enforcement get over that hurdle by making it a felony offense. 
Legislation targets thefts of catalytic converters
Legislation that aims to decrease thefts of catalytic converters in Tennessee was up for consideration in the House chamber on April 8.  In partnership with local and state law enforcement agencies, House Bill 1155 targets those who steal catalytic converters from cars.
The bill requires any entity engaged in buying these unattached parts to notify law enforcement of these purchases. This will support the creation of a registry which will help suppress criminal activity in Tennessee.