A Mother's Plea For Justice For Students In Isolation At Williamson County Schools
Photo Credit: Public Domain
The Tennessee Conservative [By Jason Vaughn] –
Earlier this month, a mother of two girls who attend Williamson County Schools sent a letter to members of the Tennessee Legislature and members of the Williamson County Board of Commissioners pleading for justice for her children being held in In-School Suspension for not wearing masks.
Beginning on October 4th, her two girls (ages 11 and 15) were sent to In School Suspension (ISS) until they either wear masks or the mother signs an "unlawful exemption form."
"Even as I write this letter, they are sitting in ISS and my heart is broken," the mother wrote.
The mother goes on to state that, "My heart breaks today knowing what they are experiencing and what they are not receiving from the public schools that we entrust with the safety and education of our most precious beings – our children."
Following her girl's first day in ISS, the mother learned the following:
They are receiving NO Instruction.  While in ISS, they sit with their backs to the ISS monitor and are only allowed to work on their computers to complete school work.  There is no one TEACHING them new material or explaining new assignments to them.  They are left to figure out new concepts on their own.  My taxpayer dollars are paying for an education which they are not receiving.
They are being intentionally isolated. On top of being placed in a separate room from the rest of the school all day, they must get their lunch from the cafeteria before any other students go. When I asked the principal if they would be allowed to get lunch with the rest of the school (because no one else is wearing masks while eating), I was told, "When students are in ISS they are not allowed contact with other students. It's isolation."
They are allowed only two pre-scheduled bathroom breaks. Another child (in ISS for behavior/disciplinary reasons) asked to use the restroom yesterday and was told they would "have to wait until the scheduled break." When did our public schools become PRISONS? That's what this is.
In her letter the parent cited the landmark case of Brown v Board of Education which established that, "..in the field of public education the doctrine of 'Separate but equal' has no place. Separate educational facilities are inherently unequal."
"Not only are my children being segregated from the rest of the student body, but they are NOT RECEIVING INSTRUCTION," the parent writes.
In explaining her stance on masks, the parent referred to 200 pages of scientific studies done on the effectiveness of masks by Industrial Hygienist Stephen Petty, whose expertise is in the use of PPE, and urged the recipients of the letter to read the research themselves.
"As a parent, my job is to protect my children and keep them safe. The evidence overwhelmingly shows that wearing masks is HARMFUL," the parent wrote.
Closing her letter, the parent pleaded, "PLEASE HELP! PLEASE. You can change this. It is the right thing to do. I urge you to stand up."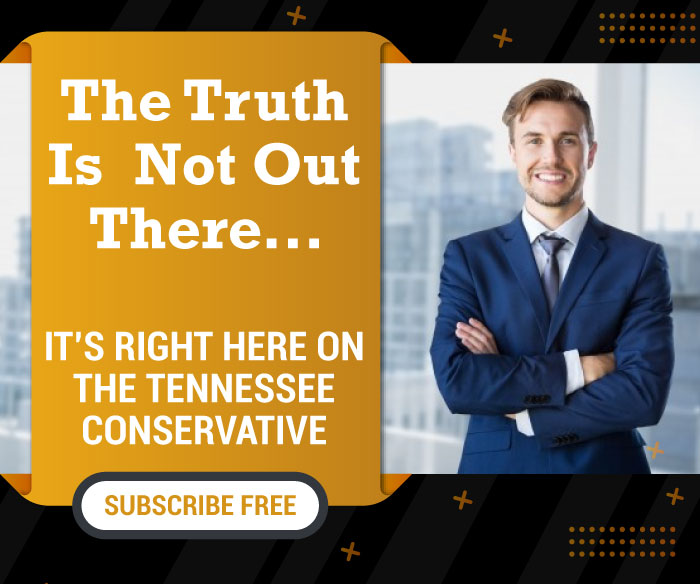 The parent's and her children's experiences seem to mirror those in Knox County schools where Judge Ronnie Greer ruled that Knox County Schools must reenact their mask mandate in local schools, filing an injunction that basically overrode Governor Lee's Executive Order 84 that gave parents the right to opt-out of school mask mandates.
Greer's ruling only allowed masking exemptions for individuals with autism or a tracheotomy.
Greer only recently made the mask mandate requirements in Knox County a bit more lenient at the behest of the Knox County Board of Education, allowing them to return the the mask mandate policies practiced last year but with the additional requirement that the Board must submit a monthly list to the court that includes all the exempt individuals' full names and "the specific reasons for their exemptions."
***Click HERE to support Conservative Journalism in Tennessee. We can't cover stories like this without your support!***
With the announcement of an Extraordinary Session on Medical Freedoms formally being called by House Speaker Cameron Sexton and Lt. Gov. Randy McNally, many Tennesseans are hopeful issues such as those described above will be addressed and remedied.
At least on the House side, it appears many legislators are chomping at the bit to get started on work to protect the medical freedoms of Tennesseans with Rusty Grills (R-Newbern) and Jason Zachary (R-Knoxville) going against the prescribed agenda for the session and beginning the work that will be further addressed at the Medical Freedoms Special Session.
"I can't come up here for any special session and not take steps to protect the people I represent," Zachary said.
It should be noted that House Speaker Cameron Sexton allowed this work to begin during the Special Session on the Ford Megasite, while Lt. Gov. Randy McNally held the Senate to the Ford agenda.
The headway made this week in the House may lead to better success in next week's medical freedom session starting Wednesday, October 27th.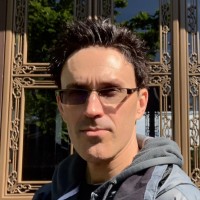 About the Author: Jason Vaughn, Media Coordinator for The Tennessee Conservative ~ Jason previously worked for a legacy publishing company based in Crossville, TN in a variety of roles through his career. Most recently, he served as Deputy Directory for their flagship publication. Prior, he was a freelance journalist writing articles that appeared in the Herald Citizen, the Crossville Chronicle and The Oracle among others. He graduated from Tennessee Technological University with a Bachelor's in English-Journalism, with minors in Broadcast Journalism and History. Contact Jason at news@TennesseeConservativeNews.com