Biden Changes Position, Pushes 'Getting Rid Of' Filibuster For Federal Election Takeover Bill
Photo Credit: Gage Skidmore / CC
The Center Square [By Casey Harper] and The Tennessee Conservative Staff –
President Joe Biden stepped into the national debate over a flurry of voter legislation in a speech Tuesday where he chided Republicans over the events of Jan. 6, 2021, and called for a federal takeover of state elections.
Biden spoke from Atlanta, Georgia, which has been at the forefront of the fight over election integrity legislation. The president called for changes to U.S. Senate rules to push through federal election legislation, "including getting rid of the filibuster," which currently requires 60 votes to end blocking tactics in the evenly divided 100-member chamber.
"They want chaos to reign," Biden said of Republicans. "We want the people to rule. The battle for the soul of America is not over."
Critics pushed back on this, pointing out that Biden opposed efforts to remove the filibuster in the past, calling it a "power grab."
"Joe Biden said eliminating the filibuster would 'throw the entire Congress into chaos,'" Sen. Tim Scott, R-S.C. said after the speech. "Chuck Schumer said it would make the Senate a 'rubber stamp of dictatorship.'"
"Now that their agenda has stalled, they're all in on throwing the rule book out the window to get their way," Scott added.
Senator Marsha Blackburn (R-TN) said, "Joe Biden's rambling speech was nothing more than a political stunt to cover up the left's plan to take over our country and silence the American people. If passed, their new laws will make it harder to vote and easier to cheat. Democrats can't accept that their agenda is unpopular, and they are willing to blow up the rules to compensate for Biden's failed leadership."
After scrutiny over the integrity of the 2020 presidential election, Republican legislatures around the country passed laws to reduce the possibility of voter fraud. In Georgia, lawmakers enacted voter ID requirements for absentee ballots, extra security for ballot drop-off locations, and other measures.
"The votes for nearly 5 million Georgians will be up for grabs if that law holds," Biden said.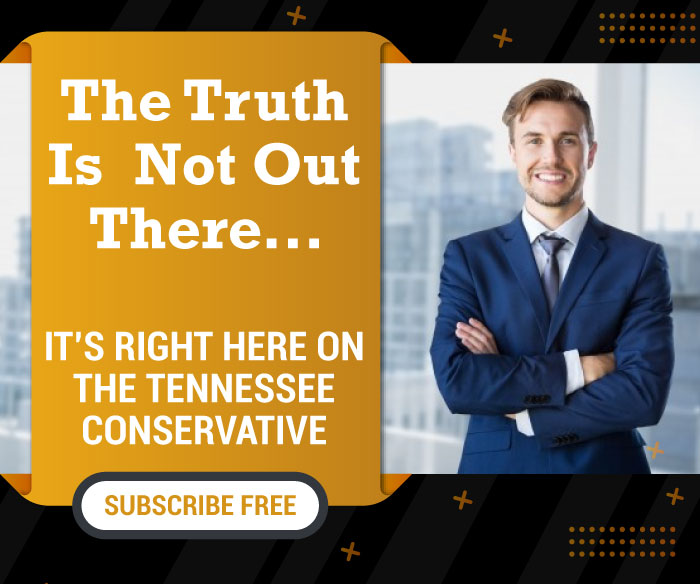 Democrats have pushed back sharply on that law with legal challenges and new federal legislation to allow a takeover of state elections.
Democratic leadership has threatened to oust the filibuster, which allows the minority party to block votes on certain legislation, to pass the voting law. Even some Democrats, though, have expressed reservations about changing the filibuster.
***Click HERE to support Conservative Journalism in Tennessee. We can't bring you articles like this without your support!***
On Tuesday, Biden defended the effort, called for action, and claimed his opponents want to disenfranchise minority voters.
"Their end game is to turn the will of the voters into a mere suggestion…" Biden said. "The facts won't matter. Your vote won't matter. They'll just decide what they want, and do it. That's the kind of power they have in totalitarian states, not democracies.
Critics pushed back on the speech, arguing Democrats are using accusations of racism to disguise their political motives.
"Democrats' proposals have nothing to do with the right to vote, and everything to do with the kinds of rules they think will keep them in power," Sen. Roy Blunt, R-Mo., said Tuesday.

About the Author: Casey Harper, The Center Square D.C. Bureau Reporter – charper@centersquare.com ~ Harper is a Senior Reporter for the Washington, D.C. Bureau. He previously worked for The Daily Caller, The Hill, and Sinclair Broadcast Group. A graduate of Hillsdale College, Casey's work has also appeared in Fox News, Fox Business, and USA Today.