BREAKING! Conservative TN Senators & 100% of House GOP Ask Moderate McNally For Special Session To Protect Your Constitutional Rights!
Image Credit: Tennessee Stands and Moms for Liberty – TN
The Tennessee Conservative [By Jason Vaughn] –
Some of our most conservative state representatives and senators are as fed up as you are with mandates, executive orders, and the dangerous edicts coming from the Federal Government.
On the Capitol steps, Thursday at 11AM CDT, concerned Tennessee Patriots & Conservative lawmakers led by Deputy Speaker of the Senate Janice Bowling and Representative Terri-Lynn Weaver will gather to plead for a special session that protects our citizens from unconstitutional mandates.

100% of all GOP House members that have signed on are urging all Tennesseans to show up with them in support of a special session. Curiously, the Senate, led by Speaker Randy McNally, and Governor Bill Lee are not responding as readily to the cry for Tennessee freedoms to be protected.
Interested Tennesseans can let Tennessee Stands or Tennessee Moms for Liberty know they interested, going or can invite others to attend.
Tennessee Stands Rally Page – CLICK >>> https://fb.me/e/ODoJRw8F
Gary Humble from Tennessee Stands says, "We are in a do-or-die moment. If state governments do nothing to protect citizens from the overreach of the federal government and the trampling of constitutionally secured liberties, then state governments truly have no function. We cannot have this. Tell everyone you can. Be there. Be bold. This is it."
Moms for Liberty, Tennessee Rally Page – CLICK >>> https://fb.me/e/1MKtQmFBh
Moms for Liberty states, "Call out from work if you have to but BE THERE on Thursday at 11am."
On September 7th, 2021 Deputy Speaker Janice Bowling sent a letter to her Republican colleagues in the Senate asking them to sign on in support of the Special Session.
View the full letter HERE or below:
Dear Colleague:
I am certain everyone is receiving the letters of desperation from citizens across our great State. Letters of job loss, discrimination in school, invasion of privacy, coercion in the workplace. These are violations of their personal Liberty and personal medical decisions.
The Oath of Office we all took required us to act to protect the Constitutionally protected, God given, inalienable rights of Tennesseans.
If you believe, as many of us do, that we need to join the House in calling a Special Session for the purpose of codifying the rights we swore to protect, and are willing to join in signing such a letter of support, please sign your name.
In moving toward a Special Session to codify these rights, we would join several other States in prohibiting shot, mask and passport mandates for those who live, work, are educated and/or are visitors in Tennessee.
On behalf of Tennessee parents, we also need to codify their parental authority over their children, Conception through age 18.
Please feel free to share your input on other agenda items we might need to address in the Call. The necessary consequences for failure to abide by any of these proposed codified protections must be included in our Special Session legislative initiative. These consequences must be swift and meaningful, in order to protect the citizens of Tennessee.
As we all realize, people are frustrated and suffering. The Special Session is urgent because the majority of Tennesseans are looking to us to protect their Liberty, which is currently being threatened daily. Again, please sign on to this letter as our first step in meeting the expectations and confidence Tennesseans have in the Tennessee General Assembly.
###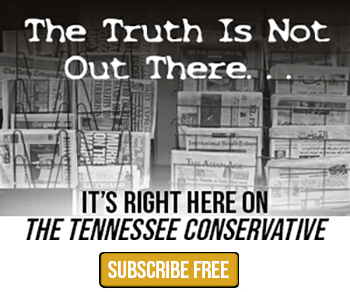 At the time of publication, only four Senators had signed on.
In addition to Janice Bowling, Senators Mark Pody, Joey Hensley and Frank Niceley signed in support.
When House Speaker Cameron Sexton asked for a special session in early August, 100% of the Republican Representatives signed on in support.
Now, with the efforts of Deputy Speaker Senator Bowling (R-Tullahoma), some of the Republican Senators are beginning to voice their support.
In a post on our Facebook page, we asked: "Conservative TN Senators & 100% of House Ask Moderate McNally for Special Session to Protect Your Constitutional Rights! Thoughts?"
A small selection of the comments we received include these, although we had received over 150 comments in the first 3 hours of the posting…
"It's a shame that we even have to call a special session to protect our constitutional rights. Our rights should be protected on a daily basis and never questioned," Julie Wilson said.
Jennifer Campbell said, "Get something done, don't just talk!!!!"
Tony Voltaggio said, "The special session should have already been called weeks ago. I'm not against vaccines but I'm against the weaponization of the vaccine as a condition to live free. Nobody should be segregated from society or subject to stupid repeat testing just because they choose not to get vaccinated."
Sabrina Bostain said, "About time they do something. Been quite for too long."
***Click HERE to support Conservative Journalism in Tennessee. We can't cover stories like this without your support!***
The Republican Senators who have not signed on in support of the Special Session include:
• Paul Bailey – (615) 741-3978 – sen.paul.bailey@capitol.tn.gov
• Mike Bell – (615) 741-1946 – sen.mike.bell@capitol.tn.gov
• Richard Briggs – (615) 741-1766 – sen.richard.briggs@capitol.tn.gov
• Rusty Crowe – (615) 741-2468 – sen.rusty.crowe@capitol.tn.gov
• Todd Gardenhire – (615) 741-6682 – sen.todd.gardenhire@capitol.tn.gov
• Ferrell Haile – (615) 741-1999 – sen.ferrell.haile@capitol.tn.gov
• Ed Jackson – (615) 741-1810 – sen.ed.jackson@capitol.tn.gov
• Jack Johnson – (615) 741-2495 – sen.jack.johnson@capitol.tn.gov
• Brian Kelsey – (615) 741-3036 – sen.brian.kelsey@capitol.tn.gov
• Jon Lundberg – (615) 741-5761 – sen.jon.lundberg@capitol.tn.gov
• Becky Duncan Massey – (615) 741-1648 – sen.becky.massey@capitol.tn.gov
• Lt. Gov Randy McNally – (615) 741-6806 – lt.gov.randy.mcnally@capitol.tn.gov
• Bill Powers – (615) 741-2374 – sen.bill.powers@capitol.tn.gov
• Shane Reeves – (615) 741-1066 – sen.shane.reeves@capitol.tn.gov
• Kerry Roberts – (615) 741-4499 – sen.kerry.roberts@capitol.tn.gov
• Paul Rose – (615) 741-1967 – sen.paul.rose@capitol.tn.gov
• Steve Southerland – (615) 741-3851 – sen.steve.southerland@capitol.tn.gov
• John Stevens – (615) 741-4576 – sen.jon.stevens@capitol.tn.gov
• Art Swann – (615) 741-0981 – sen.art.swann@capitol.tn.gov
• Page Walley – (615) 741-2368 – sen.page.walley@capitol.tn.gov
• Bo Watson – (615) 741-3227 – sen.bo.watson@capitol.tn.gov
• Dawn White – (615) 741-6853 – sen.dawn.white@capitol.tn.gov
• Ken Yager – (615) 741-1449 – sen.key.yager@capitol.tn.gov
If you are in support of a specially-called legislative Session, contact the Senators and ask them why they did not sign.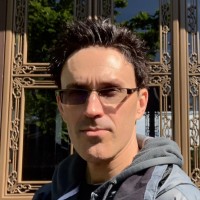 About the Author: Jason Vaughn, Media Coordinator for The Tennessee Conservative ~ Jason previously worked for a legacy publishing company based in Crossville, TN in a variety of roles through his career. Most recently, he served as Deputy Directory for their flagship publication. Prior, he was a freelance journalist writing articles that appeared in the Herald Citizen, the Crossville Chronicle and The Oracle among others. He graduated from Tennessee Technological University with a Bachelor's in English-Journalism, with minors in Broadcast Journalism and History. Contact Jason at news@TennesseeConservativeNews.com