Conservatives React To Governor Lee's Lack Of Empathy On Vaccine Mandates
Photo Credit: Gov Bill Lee / Facebook
The Tennessee Conservative [By Paula Gomes] –
According to the Office of the Governor's website, on September 30th Governor Bill Lee called for the Tennessee General Assembly to convene on Monday, October 18th, 2021 for a special session to address funding, buildout and oversight of Ford Motor Company's historic $5.6 billion investment at the Memphis Regional Megasite.
On October 5th, he unveiled the state's next standard license plate chosen by Tennesseans through a statewide vote.
On October 6th, Governor Lee released recommendations for federal relief dollars to support the state's continued economic recovery, including more than $3 billion in investments to further strengthen infrastructure and businesses.
On October 8th, he announced two key judicial appointments and invited "every Tennessee parent to tell us about their current experiences as well as their hopes for the education, environment and experience in our K-12 public schools."
What Governor Lee has not done is encourage a special session of the Tennessee legislature in order to protect Tennesseans from federal overreach in regards to President Biden's vaccine mandates.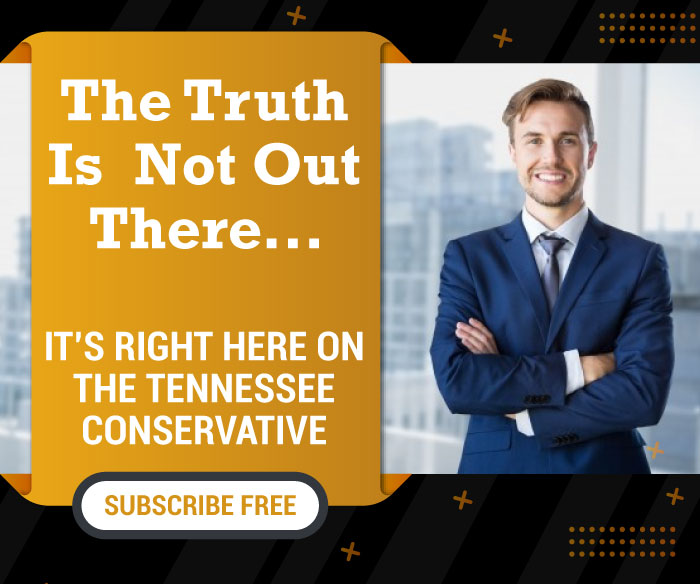 Tennesseans have shared their frustrations about Governor Lee's seeming unwillingness to support the legislature's efforts on The Tennessee Conservative's Facebook page.
One individual, going by the name Butter Ball, said "Bill Lee, get with the Constitution or be left behind. People in your state [are losing] their [livelihood] and you are doing nothing. WAKE UP!"
Craig Willems, a proud Tennessean and animal lover, said, "Sent my email to Governor Lee.
Gov Bill Lee,
Texas has banned all COVID-19 vaccine mandates. Please show national leadership, and protect the citizens of Tennessee from being medically raped by [the] Biden Administration, [Corporate] America and Big Pharma.
Aliza Wiseman, an author, designer, artist and public speaker, made the observation that "[Governor Lee's] silence on this is [a] clear sign he needs to be replaced."
Jake Starbuck pointed out, "Writing laws is the responsibility of the legislature not the executive. Hopefully our Legislature here in Tennessee will ban mandates at one of the upcoming special sessions."
Ben Bruce, proud grandparent said, "I wish Tennessee had a governor like Florida and Texas. We have a pretend Republican."
Eric Todd from Tullahoma said that Governor Lee is "too busy coercing businesses to come to Tennessee instead of looking after Tennessee citizens constitutional freedoms and rights… Who knows of an America First candidate looking to become [the] next governor? I'll be voting for them [in the] next election."
Cookeville resident, Gail Kryscio warned, "Lee is a raging RINO… And he is NOT a leader!! If a strong republican doesn't primary against him, Tennessee is going blue…"
***Click HERE to support Conservative Journalism in Tennessee. We can't cover stories like this without your support!***
House Speaker Cameron Sexton and Lt. Gov. Randy McNally released a joint statement regarding their intent to call a Special Session to address issues surrounding medical freedom.
The statement read in part, "We have heard from many Tennesseans seeking relief from burdensome Covid-19 mandates being imposed upon them. We are working together per our state constitution to call an additional special session upon the completion of the megasite session to address issues surrounding Covid -19."
About the Author: Paula Gomes is a Tennessee resident and contributor to The Tennessee Conservative. You can reach Paula at paula@tennesseeconservativenews.com.