James B. Walker Sworn In As New District 9 School Board Member
Photo: James Brent Walker
Photo Credit: James B. Walker / Facebook – HamiltonCountyTN / YouTube
Published August 13, 2021
The Tennessee Conservative [By Jason Vaughn] –
After several weeks of District 9 having zero representation on the Hamilton County School Board due to the resignation of Steve Highlander from the School Board for his new role as District 9 County Commissioner, the Hamilton County Commission voted in James Brent Walker as the new District 9 School Board Member. 

On August 11th, the Hamilton County Commissions first order of business was to nominate and vote for a new school board member for District 9.
Following the rules of Tennessee Code, Chairman Chip Baker addressed the audience asking if there were any nominations for the position. 
Having none, he opened nominations for the position to the Commission. 
***Click HERE to support Conservative Journalism in Tennessee. We can't cover local and state schools without your support!***
District 5 Hamilton County Commissioner Katherlyn Geter nominated Gary Kuehn, former principal of Harrison Bay Vocational School.
District 8 Commissioner Tim Boyd nominated James Brent Walker, District Sales Manager for the Tennessee Lottery.
Upon a roll call vote, Walker received the five votes necessary to be appointed to the position. 
Geter, along with District 4 Commissioner Warren Mackey and District 6 Commissioner David Sharpe voted for Kuehn.
Boyd, along with District 1 Commissioner Randy Fairbanks, District 2 Commissioner Chip Baker, District 3 Commissioner Greg Martin and District 9 Commissioner Steve Highlander voted for Walker.
District 7 Commissioner Sabrena Smedley was absent from this week's meeting.
Walker was sworn in by Hamilton County Clerk, Bill Knowles, and was congratulated by the Commissioners. 
Walker said, "I'm ready to go to work."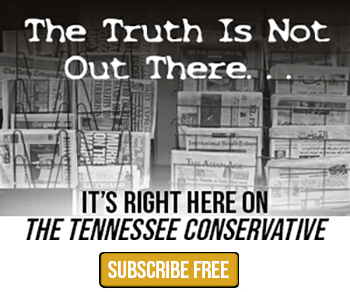 What preceded this week's meeting was an impasse at last week's meeting, when the Commissioners could not reach the five votes necessary to appoint any of the nominees with Fairbanks and Baker both absent. 
In addition to Walker and Kuehn, six other candidates had applied for the position including: 
• Roddey M. Coe – IT Manager at Suburban Manufacturing 
• Patrick Hampton – Regional Director of the Access Academy 
• William A. House, III – assistant manager of EPB Employee Credit Union
• Charles Kenneth Lawson – retired electrician from the county schools
• Patrick D. Lee, II – General Manager of Tanslee Turf & Tractor
• Pam Womack – adjunct professor at Lee University 
Due to the extended period of time it took to find and nominate a replacement for Highlander for the District 9 school board seat and due to the School Board's decision to move forward with accepting applications, nominating and voting for an interim superintendent to replace Dr. Bryan Johnson on his resignation effective August 17th, District 9 did not have a representative in the appointment of the new interim superintendent.   
With 5 to 3 in favor, Nakia Towns was appointed to the position but not without protest raised by District 1 School Board Member Rhonda Thurman. 
"I just don't think it's fair not to give an entire district an opportunity to have a voice in who the superintendent or the interim is going to be," Thurman said. 

About the Author: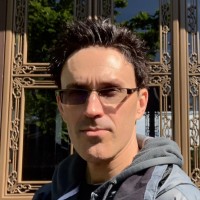 Jason Vaughn, Media Coordinator for The Tennessee Conservative
Jason previously worked for a legacy publishing company based in Crossville, TN in a variety of roles through his career.  Most recently, he served as Deputy Directory for their flagship publication. Prior, he was a freelance journalist writing articles that appeared in the Herald Citizen, the Crossville Chronicle and The Oracle among others.  He graduated from Tennessee Technological University with a Bachelor's in English-Journalism, with minors in Broadcast Journalism and History.  Contact Jason at news@TennesseeConservativeNews.com