Legislature Refuses To Back Down To School Systems That Defy Mask Opt-Out Order
Photo Credit: Public Domain
Published August 19, 2021
The Tennessee Conservative [By Jason Vaughn] –
Legislators say they will take action against school districts that do not comply with Governor Lee's order that allows parents to choose whether students wear masks or not. This comes on the heels of school districts in Memphis and Nashville announcing that they would still be requiring masks.

Governor Lee signed Executive Order 84 on Monday, giving parents the right to opt out of mask requirements for their children. Both Shelby County Schools and Davidson County Schools stated that they would not be dropping the requirement because their school systems did not have a procedure for exemptions other than those for medical reasons.
Metro Schools Director Adrienne Battle said on Monday that they would continue with their board policy because "universal masking policies are a key mitigation strategy" for keeping students healthy.
Joris Ray, superintendent of Shelby County Schools, posted a tweet saying that the district was exploring their legal options. He continued, "MASKS ARE REQUIRED for all employees, students, and visitors in our schools and offices."
Now legislators say a special session may be called in response to the backlash.
***Click HERE to support Conservative Journalism in Tennessee. We can't cover topics like this without your support!***
Lt. Governor Randy McNally – who was previously against a specially called session regarding the mask mandates – has now acknowledged that it may be time for one, saying that he is "extremely appalled and alarmed" by the response of the districts.
"The Governor and the General Assembly cannot and will not allow lawful orders to be defied," McNally said on Tuesday. "If these systems persist in resisting the order, we will have no choice but to exercise other remedial options."
During the Cross Country Patriots Tea Party meeting in Lenoir City on Tuesday, McNally said, "Shelby County and Davidson County… they've overstepped their authority by saying they wouldn't abide by the Governor's executive order. The District Attorney for Davidson County has indicated he wouldn't prosecute them for disobeying. I've talked with the Governor…and by the end of the week, the first of next week, if they have not seen the light and do what the executive order says…if they don't do that, we're going to get with Speaker Sexton and a Special Session is one of the options on the table."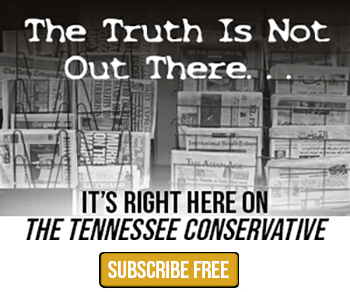 House Speaker Cameron Sexton said on Monday that there was no longer a need for a special session after the Governor's announcement, but he also said that "the House stands ready to act if the call comes."
Doug Kufner, spokesperson for Sexton's office, stated, "We are closely monitoring the situation with our legal team as it appears headed toward potential litigation. We are hopeful for a speedy judicial outcome in the coming weeks."
"We're kind of getting some first responses from a couple of districts that have said they're looking at their legal options," Lee said in an interview on the "Clay Travis and Buck Sexton Show.
He hopes that parents will "make their voice known" in response to the two districts "making noise about not complying with the law."
Lee's office also issued a statement saying they "expect counties and districts to follow the law."
Lee's executive order came after several protests across the state from parents who believe they should have the right to decide if their children should wear masks.
State Senator Brian Kelsey, a Republican from Shelby County, agrees.
"Every child's situation is different, and parents know what's best for their children," Kelsey said.
An open letter posted online Tuesday asks the governor to reconsider, saying that allowing parents to opt their children out is a public health risk.
"As trained healthcare providers, we strongly oppose Governor Lee's Executive order…when community members – both adults and children – wear masks in the context of group settings, this action has the potential to decrease community spread of COVID-19."
Lee has not said if he is considering calling the House session or not.

About the Author: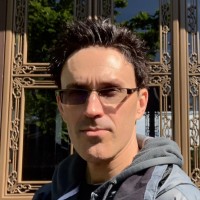 Jason Vaughn, Media Coordinator for The Tennessee Conservative  ~ Jason previously worked for a legacy publishing company based in Crossville, TN in a variety of roles through his career.  Most recently, he served as Deputy Directory for their flagship publication. Prior, he was a freelance journalist writing articles that appeared in the Herald Citizen, the Crossville Chronicle and The Oracle among others.  He graduated from Tennessee Technological University with a Bachelor's in English-Journalism, with minors in Broadcast Journalism and History.  Contact Jason at news@TennesseeConservativeNews.com