Right-To-Work Constitutional Amendment Goes To Tennessee Voters
Photo: Sen. Brian Kelsey, R-Germantown
Photo Credit: Senator Brian Kelsey / Facebook
Published April 30, 2021
By Jon Styf [The Center Square contributor] –
The Tennessee House voted Thursday to add a right-to-work amendment to the state constitution, giving voters the chance to decide its fate.

The proposed amendment will go before voters during the 2022 gubernatorial election after it passed each chamber of the Tennessee General Assembly twice – once by simple majority and again by two-thirds majority after an election.
Senate Joint Resolution 2, sponsored by Sen. Brian Kelsey, R-Germantown,  passed the House on Thursday, 67-24, after passing the Senate last month.
The amendment would prohibit discrimination against workers based on their "membership in, affiliation with, resignation from, or refusal to join or affiliate with any labor union or employee organization."
Tennessee has had a right-to-work law on the books since 1947, but this effort would make it part of the constitution.
"Tennessee workers want to make their own choices in the workplace, and this amendment will forever seal that right," said Sen. Paul Bailey, R-Sparta, a co-sponsor of the legislation. "It also sends a strong message that Tennessee will continue to foster a business-friendly climate into the future for locating high quality jobs. There is no better place than our state constitution to ensure that Tennessee remains a right-to-work state."
For Rep. Jeremy Faison, R-Cosby, the amendment is about giving Tennessee residents free will on whether they would like to join a union.
"We are saying that any worker in Tennessee has the right to decide that on their own," Faison said. "No one can come in and say, 'I force you to join our organization and give our organization money.' "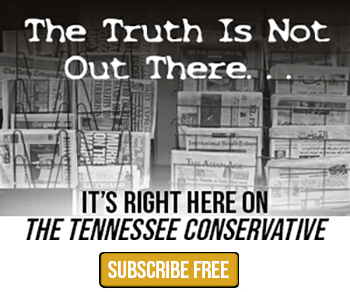 Rep. G.A. Hardaway, D-Memphis, believes the Tennessee Legislature's concerns could have been addressed by creating laws without changing the state's constitution. He said unions have helped create more equal opportunities for minorities and also contributed to safer workplaces.
"There is a civil rights aspect to the existence of unions," Hardaway said. "… I am just perplexed. I don't understand it. I don't understand why we keep trifling with the constitution. Every time we have a statutory issue, we decide we are going to maim the constitution."
Hardaway called the accusations about unions and the way they treat those who do not want to join a "myth."
Twenty-seven states, including Tennessee, have right-to-work laws. Nine states have added right-to-work statutes to their state constitution. The proposed amendment has the support of the National Federation for Independent Business, the Tennessee Chamber of Commerce and Industry and Beacon Impact, the advocacy partner of the Beacon Center.
"Our right-to-work law, in place since 1947, unfortunately, is under attack in Congress with the U.S. House's recent passage of the PRO Act," NFIB State Director Jim Brown said. "Right-to-work simply states that workers have a choice if they want to join a union or not.
"NFIB members across Tennessee believe workers should have that choice, and now Tennessee voters will be able to vote on adding this important constitutional protection in 2022," Brown said.
A Beacon Center survey in 2019 reported 68% of Tennesseans favored the right-to-work policy, while 13% opposed and 19% were undecided.
"While right to work has been the long-standing public policy of Tennessee, it is increasingly under attack," said Justin Owen, CEO of Beacon Impact. "It is imperative that we protect the fundamental right of Tennessee workers to decide whether or not to pay union dues for generations to come, and the best way to do that is to recognize this right in our state constitution."