Study Finds TN Gained $1.9B In 2019 Due To Population Migration
Photo Credit: sf-dvs / CC
Published June 22, 2021
The Center Square –
The collective wealth of Tennessee residents increased $1.9 billion in 2019 due to population migration trends, according to a new analysis of Internal Revenue Service data by the nonprofit Wirepoints website. 

Overall, Tennessee gained 34,003 people that year, according to Wirepoints. The study looked at how shifting population numbers among the states led to changes in the overall adjusted gross income of each state's population.
*** Click Here to Support Conservative Journalism in Tennessee. We can't bring you informational articles like this without your support!***
The performance of Tennessee in the analysis was the eighth best among the lower 48 states, the authors said.
For those states attracting the most people and wealth, the result was economic growth and investment, as well as an expanding tax base. Those states suffering from migration outflows, however, experienced difficulties in paying down public debts as well as higher taxation, according to the study. 
A key downside for those states with continuing outflows of people and their wealth is that the losses affect not just the year when a resident leaves but subsequent years as well, according to Wirepoints.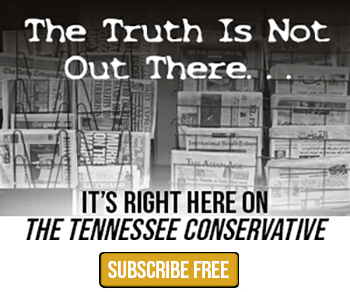 Which States Gained the Most People, Wealth in 2019?
| | | | |
| --- | --- | --- | --- |
| Rank | State | Net Adjusted Gross Income Gained/Lost (in Millions of Dollars) | Net Number of People Gained/Lost |
| 1 | Florida | $17,689.82 | 126,789 |
| 2 | Texas | $4,016.52 | 114,194 |
| 3 | Arizona | $3,848.32 | 65,967 |
| 4 | North Carolina | $2,806.45 | 48,434 |
| 5 | South Carolina | $2,572.86 | 41,443 |
| 6 | Nevada | $2,119.36 | 31,055 |
| 7 | Colorado | $2,001.44 | 18,888 |
| 8 | Tennessee | $1,876.39 | 34,003 |
| 9 | Idaho | $1,238.06 | 22,854 |
| 10 | Washington | $1,130.42 | 29,723 |
| 11 | Oregon | $781.40 | 15,028 |
| 12 | Utah | $688.11 | 6,198 |
| 13 | Montana | $481.11 | 5,410 |
| 14 | Georgia | $421.02 | 35,633 |
| 15 | Delaware | $352.93 | 6,330 |
| 16 | Maine | $333.73 | 5,379 |
| 17 | New Hampshire | $321.01 | 4,441 |
| 18 | Alabama | $261.01 | 8,752 |
| 19 | Wyoming | $224.32 | 434 |
| 20 | South Dakota | $156.58 | 376 |
| 21 | New Mexico | $50.08 | 18 |
| 22 | Vermont | -$12.75 | -1,295 |
| 23 | Oklahoma | -$28.11 | 3,885 |
| 24 | Arkansas | -$54.11 | 2,220 |
| 25 | Rhode Island | -$78.48 | -1,825 |
| 26 | Mississippi | -$134.31 | -8,013 |
| 27 | North Dakota | -$144.26 | -2,379 |
| 28 | Kentucky | -$190.47 | -1,089 |
| 29 | West Virginia | -$209.95 | -5,255 |
| 30 | Wisconsin | -$237.68 | -1,213 |
| 31 | Nebraska | -$245.51 | -4,592 |
| 32 | Indiana | -$342.53 | 4,331 |
| 33 | Kansas | -$390.57 | -10,416 |
| 34 | Missouri | -$392.46 | 519 |
| 35 | Louisiana | -$484.90 | -18,897 |
| 36 | Iowa | -$516.78 | -5,381 |
| 37 | Minnesota | -$922.43 | -4,497 |
| 38 | Michigan | -$1,134.62 | -13,616 |
| 39 | Virginia | -$1,170.20 | -3,603 |
| 40 | Massachusetts | -$1,432.52 | -25,834 |
| 41 | Ohio | -$1,621.47 | -10,962 |
| 42 | Connecticut | -$1,678.28 | -11,832 |
| 43 | Pennsylvania | -$1,719.02 | -12,604 |
| 44 | Maryland | -$1,837.62 | -15,892 |
| 45 | New Jersey | -$3,106.98 | -26,528 |
| 46 | Illinois | -$6,014.31 | -81,770 |
| 47 | California | -$8,840.84 | -165,355 |
| 48 | New York | -$8,994.95 | -152,703 |
Source: Wirepoints.org