Texas Attorney General Sues Biden Over Dictating State Tax Policy
Photo: Texas Attorney General on a tour with the Texas Department of Public Safety along the Rio Grande.
Photo Credit: Attorney General Ken Paxton / Twitter
Published May 5, 2021
By Bethany Blankley [The Center Square contributor] –
Texas Attorney General Ken Paxton has filed his ninth lawsuit against the Biden administration, this time over a provision in the federal government's American Rescue Plan Act.

Although the stimulus package provides general financial assistance to states, some of the funding comes with significant strings attached. One of those strings identified in the lawsuit is a tax mandate, which specifically states that in order to receive the funds states cannot use them to "directly or indirectly" offset tax revenue by cutting taxes.
Another string relates to federal education funding to states allocated by the Coronavirus Response and Relief Supplemental Appropriation Act, Abbott says. Texas was allotted $5 billion in funds to Texas public education and the state education agency is working through the "significant strings attached" with the U.S. Department of Education.
However, the tax mandate is problematic because it negatively impacts low-tax states disproportionately compared to high-tax states, Paxton notes.
The Tax Mandate condition, Paxton argues, "is particularly intrusive" because it prohibits Texas and other states with similar low taxes from cutting taxes for years to come if they choose to take billions in federal aid. As a result, lower tax states are penalized, he argues.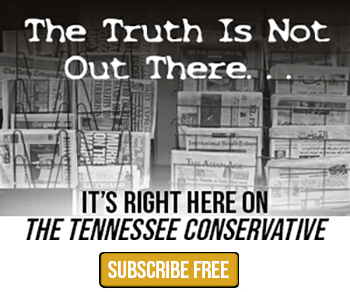 "This is yet another attempt by the federal government to unlawfully exert control over how sovereign states operate," Paxton said in a statement. "While hiding behind a deceptively friendly name, the Act effectively removes Texas's ability to lower taxes while granting Secretary of the Treasury Janet Yellen power to take back federal aid funds if they disagree with state tax policies.
"By design, Congress lacks the power to assert control over states and cannot coerce a state into adopting a policy," Paxton continued, arguing that the mandate "does precisely that," and "blatantly violates the Constitution and cannot stand."
If Texas and other states were to comply with the tax mandate, it would prohibit them from eliminating taxes, reducing tax rates, or increasing tax credits, Paxton says.
The mandate also prohibits the adoption of tax enforcement policies that would lead to reduced revenues. Paxton said if Texas "decided not to enforce a given unemployment or payroll tax against a struggling small business or to reduce property taxes in a district, the state would be stripped of funding meant to assist those recovering from the pandemic."
Of the eight previous lawsuits Texas has filed against the Biden administration, five relate to immigration and three to energy regulations.