We Must Reestablish Law And Order At The Southern Border: John Rose Op-Ed
Photo Credit: Office of Congressman John Rose 
Published July 22, 2021
By Congressman John Rose –
Recently, I traveled to the U.S.-Mexico border for the second time this year. This time I visited McAllen, TX alongside former President Trump and Texas Governor Greg Abbott. We were there to talk with Custom and Border Protection (CBP) agents and learn firsthand what needs to be done to end this crisis – something President Biden has not done since being elected. 

Make no mistake. There is a full-blown catastrophe at the southern border on every front—humanitarian, national security, and public health. 
*** Click Here to Support Conservative Journalism in Tennessee. We can't bring you great Editorials like this without your support!***
President Donald Trump, during his tenure, secured our southern border. However, President Biden's irrational reversal of the Trump administration's border security policies, like cancelling construction of the border wall, reversing the remain in Mexico policy, and sending mixed messages about America's southern border is why we face this unmitigated disaster today. 
U.S. CBP agents have seized 7,450 pounds of fentanyl so far this year, which surpasses the 4,776 pounds seized in all of 2020. 
 
 
Trafficking is a multibillion-dollar industry, and according to the CBP, criminal organizations have earned as much as $14 million a day during some parts of this year. 
 
 
The more than 180,000 border crossings in May mark a new 21-year high. 
And it is just getting worse.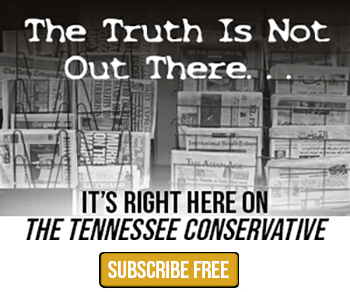 States across the country are feeling the consequences of the border crisis, including Tennessee. Although our state is 1,000 miles from the southern border, Tennesseans will bear the brunt of this disaster in many ways, including in our school systems, health care systems, and police departments, as planeloads of illegal immigrants are offloaded in our communities.

President Biden has failed Tennesseans, he has failed Americans, and he has failed our nation in his obligation to protect us against the invasion at the border.
We must reestablish LAW and ORDER at the southern border. 
President Biden can end this unmitigated disaster by:
Finishing the border wall.
Fully reinstating the "Remain in Mexico" policy.
Robustly implementing Title 42 Authority, which allows Customs and Border Protection to expel undocumented migrants to prevent the spread of the virus in holding facilities.
And by sending a CLEAR message that OUR BORDERS ARE NOT OPEN!   

About the Author:
John Williams Rose has served as the U.S. Representative for Tennessee's 6th congressional district since 2019.
A Republican, he was commissioner of agriculture for Tennessee and president of Boson Software, LLC.
Rose was born and raised in Cookeville, Tennessee, and earned an agribusiness economics degree from Tennessee Technological University, a master of science degree in agricultural economics from Purdue University, and a J.D. degree from Vanderbilt University.