Metro Nashville Police To Partner With Mental Health Initiative
Photo Credit: John Beasley / CC
Published May 10, 2021
The Tennessee Conservative Staff –
The Metro Nashville Police Department is gearing up for a new mental health pilot program to begin in June.
The long-awaited experimental trial will begin on June 28 in two of the department's eight precincts, the North Precinct and the Hermitage Precinct.

Based on a model being used in Denver, the program will have both mental health experts and police officers dispatched to 911 calls that involve individuals with mental health issues.
According to police spokesman Don Aaron, "The pilot program will team volunteer officers on the day and evening shifts with clinicians from the Mental Health Cooperative."
The clinical agency will have five full-time staff members dedicated to the program, along with four part-time staff members.
The initiative comes on the wake of Police Chief John Drake's February announcement of the MNPD's new Office of Alternative Policing Strategies. Inspector David Imhof, former operations leader of the East Precinct, will be handling the program on the police department's side.
Special officer training will be provided by the Mental Health Cooperative between June 1 and June 11. Imhof says the training will consist of "reality-based training and acting out scenarios."
Nashville is not the first metro area to implement such a program. Memphis, Denver, and Houston already have similar initiatives in place.
"We looked at several different models including Memphis', but the reason we picked Denver is their program was proven to be effective," Imhof stated. "They have a similar size department and similar size city. After talking with them and several Zoom meetings, it seemed like a good fit."
The Denver program has been in operation since April 2016. Mental health clinicians help officers by assessing individuals in crisis directly on the scene.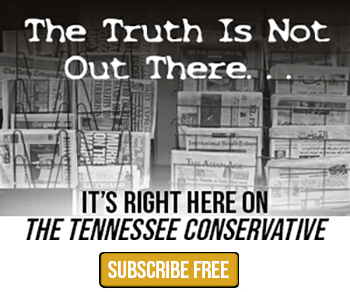 Not everyone in Nashville sees promise in the new initiative.
Theeda Murphy, grassroots coordinator at No Exceptions, believes that resources are being funneled to the wrong place to be effective.
"We do not want police involved in mental health crisis reform," Murphy stated. "We'd rather have mental health in charge of this completely."
She continued, "The Mental Health Co-Op is cooperating with that because they aren't responsible to the community, they are responsible to their funders. They are cooperating with something the community does not want. The very fundamental thing is mental health needs more money."
Jamel Campbell-Gooch agrees. Campbell-Gooch serves a member of Black Nashville Assembly, Nashville People's Budget Coalition, and the Nashville Community Oversight Board. He believes that traditional government cannot adequately serve the community with mental health issues.
"The issue is that police think they can be an alternative to themselves…The police cannot see a future where they are not the only piece of public safety," Campbell-Gooch stated. "When they say policing alternatives that are only going to be held down by police…that, quite frankly, doesn't make sense to me."
The MNPD is hoping this new program will help to bring an end to a recent string that includes at least three local shootings that involved individuals with mental health issues.
If success comes from the MNPD's pilot, Imhof says the program will then be implemented in the department's other six precincts.
"We are hoping to have a real, good, robust evaluation period which will last June 28 through July 1," he said. "We'll take time to evaluate the data to determine whether we want to expand it to the whole county."