TTC Health & Wellness: Setting Boundaries To Protect Your Health
Photo Credit: Public Domain
Published August 20, 2021 
By Carmen Hunter [Founder of The Institute For Functional Health Coaching and contributor to the Tennessee Conservative] –
One of the things I have learned as a health coach is that being healthy is NEVER just about food and movement.  There are so many things we have within our control that can help us be healthier and happier right now.  One of them is a favorite topic of mine and that is the topic of boundaries.  
I like to define boundaries as "Where one person ends and another begins". 
As the government, medical field, neighbors, friends, and even family try to tell us what is best for us regarding our health, it is important to have healthy boundaries set to protect your mental and emotional health. 
When lines get crossed and we feel like someone is trying to control us it can set off our nervous system as if there is a threat when there is no physical threat present. 
This article explains the different types of boundaries and you can see my deep dive into boundaries in my interview with Kaka Ray of TN Neurofeedback below.
I would love to know your thoughts! What are you most concerned about with your health today? Drop me a line at carmenhunter@protonmail.com! 
 

About the Author: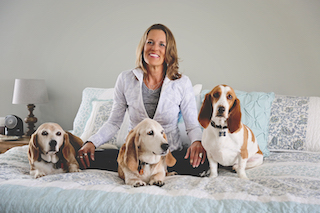 Carmen Hunter is the founder of The Institute for Functional Health Coaching®, Carmen Hunter Health LLC and the creator of Education, Preparation & Action. She has over 11 years of experience in the wellness industry to include coaching hundreds of one-on-one clients, group training and teaching coaches and practitioners worldwide how to collaborate for better client outcomes and business success.
Find Carmen on Facebook and Twitter @functionalhealthcoaching and @shapereclaimedwithcarmen
Subscribe to Carmen on YouTube.