New Tennessee Political Action Committee Supports Conservative Values
Image Credit: Stand for Tennessee PAC 
The Tennessee Conservative Staff –
There is a new PAC in Tennessee focused on putting real conservatives back into leadership across the state.  

The Stand for Tennessee PAC will involve itself in some critical state-level races, but its primary focus is on winning in local school board and county commission races across the state. These races are critical and are the foundational building blocks to securing liberty into our future and ensuring that a constitutional republican form of government is preserved. 
Gary Humble currently serves as Chairman of the committee and serves as the Executive Director for Tennessee Stands. The PAC will key in on issues surrounding medical freedom, parental rights, civics instruction in education, election integrity, limited government, and upholding individual liberties.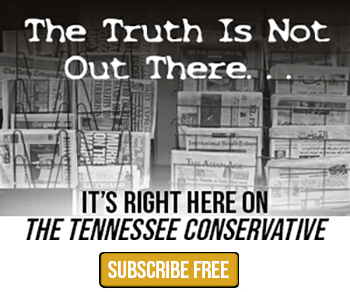 Humble released this statement:
"There is a movement happening across the nation and across the great state of Tennessee. It is a movement of people stepping up to the plate to reinsert themselves once again into the constitutionally prescribed process of self-governance." 
For too long now, we have accepted that our everyday lives are directed at the behest of others. Too many elected officials are now beholden to special interests, and we have found that the usurpation of our God-given rights oftentimes begins at the most local level. At one time, the stereotype held that the GOP was a stalwart for conservative values. If we are honest, most of us know by now that this no longer rings true. 
Now, real conservatives across the state of Tennessee who believe unwaveringly in true conservative values are banding together to form the Stand for Tennessee Political Action Committee (PAC). This PAC is not made up of political elites, but of everyday Tennesseans who believe that preserving freedom is a constant pursuit and requires the consistent efforts of holding elected officials accountable and engaging with our local commissions and boards at the county level." 
***Click HERE to support Conservative Journalism in Tennessee. We can't cover stories like this without your support!***
The committee will hold its first fundraising event on Tuesday, November 9th at Homestead Manor in Thompson's Station, TN. To find out more information and stay apprised of updates surrounding the launch event, please visit www.standfortn.com and make sure to subscribe to their email list.