Tennessee Bill Seeks Increased Accountability For Local Governments Considering Tax Hikes
House Bill 1315 Directs Tennessee's Advisory Commission On Intergovernmental Relations To Conduct A Study On The Use Of A Voter Referendum To Approve Significant Tax Increases. 

Photo Credit: Marco Verch / CC
Published March 24, 2021
By Vivian Jones [The Center Square contributor] –
After a long fight over a referendum that would have repealed Nashville's 34% property tax increase last year, two Tennessee lawmakers have filed legislation aimed at providing more accountability for local governments considering raising property taxes.
House Bill 1315 is sponsored by two Franklin Republicans, Rep. Brandon Ogles and Senate Majority Leader Jack Johnson, and directs Tennessee's Advisory Commission on Intergovernmental Relations (TACIR) to conduct a study on the use of a voter referendum to approve significant tax increases.
The bill comes months after an unsuccessful effort in Davidson County to repeal by referendum a 34% property tax increase approved by Nashville's Metro Council.
After more than 20,000 voter signatures petitioning for a referendum that could have repealed the tax hike were certified by the Metro clerk, Davidson County election commissioners asked a judge whether a special election was required.
Chancellor Ellen Hobbs Lyle ruled the proposed amendment to the Metro Charter was not constitutional, and no referendum election occurred.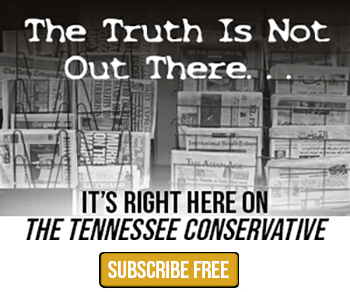 Nashville attorney Jim Roberts, who coordinated the referendum effort last year, is collecting signatures to try again with a revised referendum.
Ogles and Johnson's bill is backed by Americans for Prosperity of Tennessee, a group that helped gather 27,000 signatures for the Nashville Taxpayer Protection Act referendum last year.
AFP State Director Tori Venable said the legislation would "give taxpayers a fighting chance when local government officials decide to levy a massive tax hike."
"When a city or county has a reckless spending and debt problem, like Nashville, they will be required to give detailed notice to citizens in advance of a tax increase," Venable said. "People will know exactly how much their individual taxes will go up, when the vote will be, and have the opportunity to be heard before officials cast their vote."
House Bill 1315 is scheduled to be heard next week by the House Property and Planning Subcommittee.
"Officials can choose to listen to their constituents concerns during the public hearing or they can ignore their pleas and face being held accountable," Venable said.