Governor Lee To Visit Southern Border This Weekend
Photo Credit: Gov. Bill Lee / Twitter
Published July 9, 2021
The Tennessee Conservative [By Jason Vaughn] –
Tennessee Governor Bill Lee is headed to the southern border this weekend in an effort to determine the needs of the Tennessee National Guard there. He will be accompanied on the trip by Major General Jeff Holmes, adjutant general of the Tennessee National Guard.

Lee acknowledged last week that 300 National Guard troops from Tennessee are stationed at the Mexico border and have been for nine months. His office released a statement saying that he is going to "evaluate needs in securing the border."
Lee expressed his thanks for those who are undertaking this border security role.
"The men and women of the Tennessee National Guard are playing a significant role in quelling the most severe border crisis we've seen in 20 years," his statement reads. "I want to personally commend the more than 300 Tennesseans who are serving our country and on the front lines of this crisis."
*** Click Here to Support Conservative Journalism in Tennessee. We can't cover topics like this without your support!***
Tennessee troops who have been at the border since October 1 include several different groups with specific tasks:
Members of the 269th Military Police Company – They are adding police presence at the border and training additional members of law enforcement.
Engineers from the 913th Company – They are working on border wall projects and helping with road construction.
The 2nd Battalion of the 151st Aviation Regiment – They are assisting with border protection and customs.
Lee has not announced exactly what his plans are during his border visit. He joins several federal officials who have also visited in recent weeks in an attempt to gain some clarity regarding the surge in immigrants attempting to cross the border since President Joe Biden took office.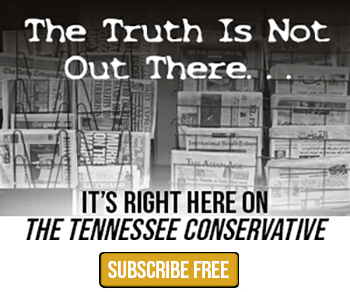 The Tennessee National Guard is expected to remain on site through the end of this federal fiscal year. This means they could return in October 2021, but Lee said last week that they would stay at the border "so long as there's a crisis."
Other Republican governors have recently made announcements that they would be sending troops and state law enforcement officers to join the Tennessee troops to help secure the border.
South Dakota governor Kristi Noem announced last week that her state would be sending troops for a mission lasting 30-60 days. Her office confirmed that the mission was being funded by a private donor from Tennessee, the Willis and Reba Johnson Foundation from Franklin.
At that time, she expressed the need to balance security at the border with security at home.
"The border is a national security crisis that requires the kind of sustained response only the National Guard can provide," Noem said. "We should not be making our own communities less safe by sending our police or Highway Patrol to fix a long-term problem President Biden's Administration seems unwilling to solve. My message to Texas is this: help is on the way."
Casey Black, spokesperson from Governor Lee's office, stated that Tennessee is "evaluating further help" but has not yet decided if the state will send state troopers to assist as well.

About the Author: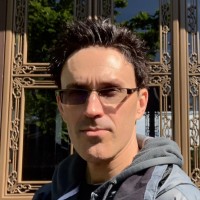 Jason Vaughn, Media Coordinator for The Tennessee Conservative
Jason previously worked for a legacy publishing company based in Crossville, TN in a variety of roles through his career. Most recently, he served as Deputy Directory for their flagship publication. Prior, he was a freelance journalist writing articles that appeared in the Herald Citizen, the Crossville Chronicle and The Oracle among others. He graduated from Tennessee Technological University with a Bachelor's in English-Journalism, with minors in Broadcast Journalism and History. Contact Jason at news@TennesseeConservativeNews.com