Texas Border City Sues Biden Administration Over Illegal Immigration
Photo: Dashcam footage of illegal aliens attempted to avoid capture.
Photo Credit: Attorney General Ken Paxton / Instagram
Published July 30, 2021
By Bethany Blankley [The Center Square contributor] –
The Texas border city of Laredo has sued the Biden administration, hoping to halt its policy of transferring several hundred people a day into the city who have illegally entered the U.S. through two Texas Border Patrol sectors: Rio Grande Valley and Del Rio.

Assistant City Attorney Alyssa Castillon sued the Department of Homeland Security and its secretary, Alejandro Mayorkas, Customs and Border Protection and its senior official, Troy Miller, and Border Patrol chief Rodney S. Scott. The lawsuit was filed in U.S. District Court for the Southern District of Texas.
Border Patrol intends to double the number of people it brings from the Rio Grande Valley sector, which has seen the largest surge of illegal border crossings in the past few months. Laredo officials estimate that every day, between three and six buses of detained refugees, immigrants and migrants (RIMs) are already being transported to Laredo from the Rio Grande Valley and Del Rio sectors, totaling between 250 and 350 people a day.
Castillon asked the court to grant a temporary restraining order and hold an emergency hearing.
"As Laredo is an underserved medical community with limited resources, it simply cannot accommodate a surge in COVID-19 positives," the complaint states. The sheer volume of people being brought to a city with a population of 262,000 could expose "the community and fellow citizens to this deadly virus during their travels all over the country," city officials argue.
"The release of people who are COVID-19 positive and/or have been exposed to someone who is COVID-19 positive poses a danger that this city and country have endeavored to remedy since the inception of this pandemic," the complaint states.
"Unfortunately, the federal government has left this public health concern to be tackled by our local government with no considerations of the city's little to no resources nor regard for the deadly ramifications it could have on the country."
***We bring you the stories liberal media outlets won't. Click here to support our reporting on illegal immigration. ***
The brief notes that the Holding Institute, a non-profit community center in Laredo, had reported 99 positive coronavirus cases between July 1-7, and a positivity rate of 8%, a significant increase from June, when there were 50 positive cases and a 2.8% positivity rate.
Texas Gov. Greg Abbott issued an executive order Wednesday restricting ground transportation of illegal immigrants who may be, or are, COVID-19 positive from being brought into Texas communities. The order directs the Texas Department of Public Safety to stop any vehicle upon reasonable suspicion and reroute drivers to their point of origin or a port of entry and impound the vehicle.
"The dramatic rise in unlawful border crossings has also led to a dramatic rise in COVID-19 cases among unlawful migrants who have made their way into our state, and we must do more to protect Texans from this virus and reduce the burden on our communities," Abbott said in a statement.
In his amended order, Abbott says, "President Biden's failure to enforce the Title 42 order, combined with his refusal to enforce the immigration laws enacted by Congress, is having a predictable and potentially catastrophic effect on public health in Texas."
Title 42 has been used to rapidly expel illegal immigrants who might transmit the coronavirus or other contagious diseases in America.
Texas Attorney General Ken Paxton also sued the Biden administration for not fully using Title 42. The administration has exempted unaccompanied children and certain family units from Title 42 provisions since May 12. Title 42 was used by the previous administration to protect Americans from COVID-19 by rapidly expelling those migrants who might transmit the coronavirus or other contagious diseases into the U.S.
Paxton argues that Title 42, "when it was faithfully enforced, was extraordinarily successful in expelling illegal aliens, protecting Americans' public health, and preserving our limited public resources. The Biden Administration has unlawfully abandoned its legal duties, resulting in a massive increase in illegal immigration at the border, and in turn forced Texas to bear additional massive costs and harms. The Court must intervene to stop this insanity."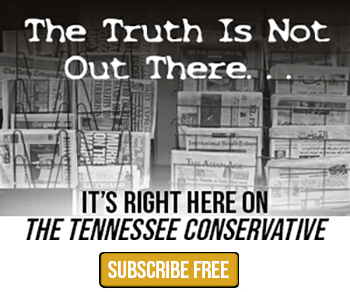 In addition, Democratic U.S. Rep. Henry Cuellar from Texas is urging President Joe Biden to put a "pause" on accepting or releasing those who enter the U.S. illegally, citing the risk of spreading COVID-19, after news reports reveal that those who have tested positive are being released into local Texas border communities.
"It's not fair to local communities, people being released there that might have COVID-19," Cueller told Fox News. "What I'm asking of the Biden administration is to do a pause. Do a pause. They need to prioritize border communities, they need to prioritize the men and women of DHS."
Both the governor's action and Cueller's call took place after it was revealed that Catholic Charities of The Rio Grande Valley arranged for COVID-19 positive illegal immigrants to stay in a hotel in La Joya, Texas. The charity, using federal funds, rented the entire hotel. Hotels in McAllen and other border communities have also been rented to be used for such purposes.
"We did not know this," La Joya Sgt. Manuel Casas told reporters at a Tuesday press conference. "No one told the city of La Joya. No one told the police department that these people were here. And no one told us that these people were possibly ill."
On Monday, a concerned citizen told a police officer that she saw family members coughing and sneezing at a Whataburger and the manager had asked them to leave. A police officer learned that the family had recently been apprehended by Border Patrol agents who released them into the general public because they had tested positive for COVID-19. They were being housed at no cost to them at the Texas Inn Hotel, which is fully booked to house migrants who entered the U.S. illegally.
"The information we have is that everybody that is staying in that hotel is COVID-19 positive," Casas said.
In response, Hildago County Judge Richard Cortez, said in a statement, "We have been doing well as a community in slowing the spread of this deadly virus. But ill-conceived policies by both the federal and state governments are beginning to have serious consequences on Hildago County. I call on federal immigration officials to stop releasing infected migrants into our community."
Catholic Charities of The Rio Grande Valley Sister Norma Pimentel told Border Report that the charity had made the arrangements to book COVID-positive immigrants into local area hotels.
However, a spokesperson for Customs and Border Protection said that Border Patrol was continuing to expel individuals under Title 42, despite the full hotels in McAllen and La Joya and others that have not yet been made public.
"RGV continues to expel individuals under Title 42 authorities as part of COVID mitigation efforts and utilizes pathways under Title 8 proceedings to remove those amenable to their home countries," a CBP spokesperson said. "During these challenging times, our federal, state, and local partnerships are indispensable as we work to secure our borders and to quickly move individuals out of USBP custody and through the appropriate immigration pathway."
Cuellar says he supports the use of Title 42, "especially right now. They need to publicize and show images of people being deported." He asked the host of a Fox News program: "I ask you, … have you seen one single picture of somebody being deported? No. I haven't seen one. I see people coming in. But we're not showing people being deported.
"These numbers are not stopping and with all due respect to the administration, they need to put a pause on this now for the sake of our border communities."

About the Author: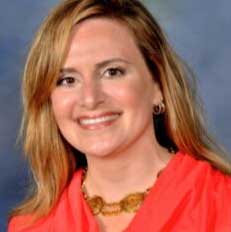 Bethany Blankley is a writer at the Center Square, Patheos/Hedgerow, political analyst and former press secretary at Capitol Hill / NY / WDC.
Follow Bethany on Twitter @BethanyBlankley.