The Trend Of Gut Health : TTC Health & Wellness
Photo Credit: Public Domain
Published September 3, 2021
By Carmen Hunter [Founder of The Institute For Functional Health Coaching and contributor to the Tennessee Conservative] – 
If you have worked on your health recently, you have more than likely come across the topic of GUT health.
It's just not enough to eat yogurt and hope that there are enough probiotics in there to override the sugar (there aren't).
Starting with a solid healthy foundation with all of the stress and toxic food in the world can be tricky.  One thing you can do right now is learn what the gut NEEDS to be in optimal health to handle toxic insults as we come into contact with them.   
This interview I did with Kiran Krishna about Megaspore probiotics is fantastic!   
What KIND of probiotics you take matters. You can have too much or too little of any beneficial or harmful bacteria to the point where your food, even if it is perfect, doesn't have a chance at working FOR you like it could.   
Watch the interview and share feedback! I would love to hear from you. There is a link for the Megaspore at the end of the interview if it resonates with you and don't forget to check out Wednesdays Wellness events on carmenhunterhealth.com.  Sept 8th we are talking about listening to your instincts and how to make hard decisions.  Join me! 

About the Author: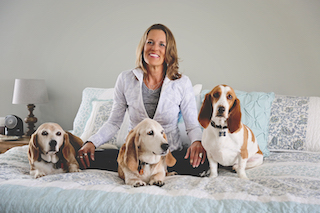 Carmen Hunter is the founder of The Institute for Functional Health Coaching®, Carmen Hunter Health LLC and the creator of Education, Preparation & Action.  She has over 11 years of experience in the wellness industry to include coaching hundreds of one-on-one clients, group training and teaching coaches and practitioners worldwide how to collaborate for better client outcomes and business success. 
Find Carmen on Facebook and Twitter @functionalhealthcoaching and @shapereclaimedwithcarmen
Subscribe to Carmen on YouTube. Carmen Hunter Health on Mighty Networks