Vaccine Medical Exemption Bill Passes Senate Committee With Support From Across The State
Photo: Tennessee Stands "We the People" rally in Nashville in support of passage of SB 187, March 31st, 2021.
Photo Credit: Tennessee Stands
Published April 1, 2021
The Tennessee Conservative Staff –
On Wednesday, March 13, Senate Bill 187 was passed by the Senate Health and Welfare Committee, and will now move onto the Senate Calendar Committee.

SB 187 would keep Tennesseans from being forced to receive the Covid 19 vaccine. The bill "prohibits state and local authorities from forcing, requiring, or coercing a person to receive an immunization or vaccination for COVID-19 against the person's will."
Senate Bill 187 is sponsored by Republican Senator Janice Bowling and Republican Representative Bud Hulsey.
Senator Bowling spoke out at the meeting to show her support for the bill.
She said, "the purpose of this bill is to attempt to assuage the fear in many Tennessee people and to claw back some lost constitutional integrity that's taking place outside the state of Tennessee. Look what we've seen in the last twelve months. Things that have not happened in the history of the United States. All across the country constitutions shredded, businesses forcibly shut down, churches forcibly shut down, schools closed, people told to cower in fear in their houses."
"People had never seen this, and they were afraid," Bowling said, "and they had every right to be."
Senator Bowling felt the bill is necessary to keep public health from becoming the highest law. She said Tennesseans have expressed fear that the Covid-19 vaccines could eventually become forced vaccines. SB187 is meant to diminish these fears.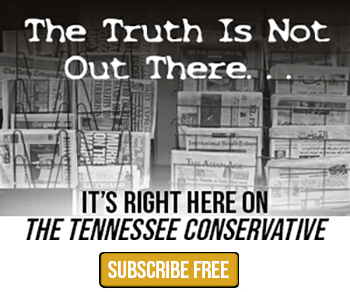 Bowling said that after meetings with the Tennessee Hospital Association, they made some changes to the bill. The definition of political subdivision used in the bill was changed so it "would not include a governmental entity that is subject to federal estate statute, a rule that prohibits the entity from requiring medical treatment from those who object the medical treatment on religious grounds or rights of conscience."
The Tennessee Hospital Association said they would continue respecting religious grounds and rights of conscience exemptions for their employees.
The University of Tennessee has recently gotten rid of its requirement for students on campus to be vaccinated against Covid-19.
Republican Senator Ferrell Haile spoke out during the meeting to express concern about potentially unvaccinated people having the ability to work with at-risk people, such as interns in a hospital setting.
"There's just a whole list of patients that are very vulnerable, and we want to be able to protect them," Haile said.
However, Senator Becky Massey said that the exemption at The University of Tennessee would not extend to interns or employees entering the healthcare field.
Senate Bill 187 passed the Health and Welfare Committee with an 8-1 vote.
A group called Tennessee Stands held a rally earlier in the day to show support for the bill as it moves forward.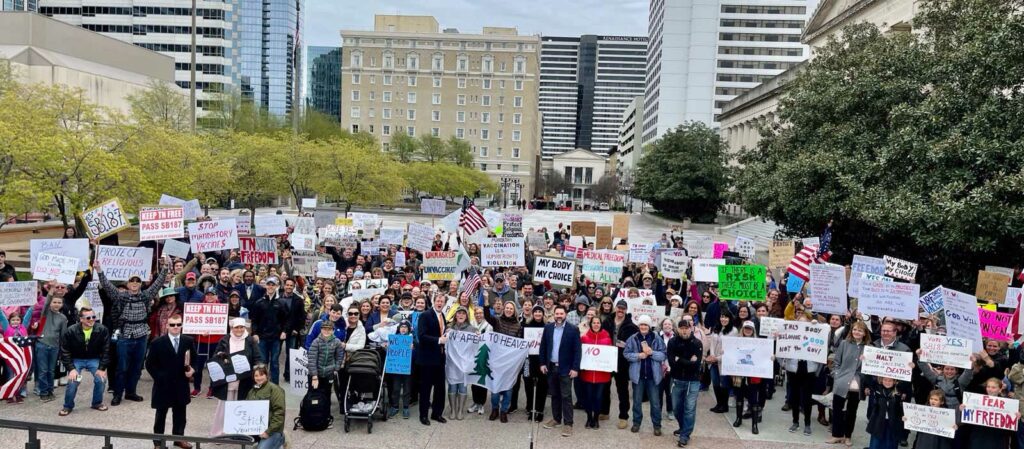 Tennessee Stands marched from Legislative Plaza to the Cordell Hull building for the 'We The People Rally.' Republican Senator Mark Pody, from Lebanon, voiced his support for the bill during the event.
Pody said, "Our standards can be based on the constitution our standards can be based on religious freedom and we're not going to give up. We are no longer going to be the silent majority. We're going to be the loud majority."
Gary Humble, Founder and Executive Director of Tennessee Stands, said, "We are excited that it passed. This bill is not quite what HB 10 set out to do, but it goes beyond HB 13. So, all in all, we moved the bill forward. Now it's our job to keep fighting."
"Thank you to Senator Mark Pody and Quincy McKnight for coming to support and speak at the rally. We want to honor the tireless efforts of Senator Janice Bowling in getting this bill passed through this committee. We are thankful for her leadership and her continued commitment to defending liberty in our state," Humble said.