Williamson Medical Center Punishes Staff for Refusing Unproven Covid-19 Vaccines
Photo Credit: Public Domain
Published April 6, 2021
The Tennessee Conservative Staff –
The Williamson Medical Center (WMC) in Franklin, Tennessee has created a new policy punishing staff members refusing the Covid-19 vaccine which has yet to be FDA approved by standard channels.

WMC is forcing employees who have not received the Covid-19 vaccine to use personal time off instead of sick days if they are in quarantine or sick with Coronavirus.
An update sent out to medical center staff late last week said, "As previously communicated, if you are vaccinated and are out with Covid-19 or in quarantine, it is an excused absence and you do not need to take PTO. If you are unvaccinated and are out with Covid-19 or in quarantine, it is an unexcused absence and PTO must be used."
A source employed by WMC spoke with The Tennessee Conservative under condition of anonymity because they were fearful of losing their job if they spoke out against the policy publicly.
"I wanted to confront HR," the source said about first receiving the email. "But I am a peacekeeper and I do love my job. But it seems to me very discriminatory and very punitive for those that choose not to get the vaccine. WMC has a very strict absentee policy and you are only allotted two or three absences for an entire year without some kind of disciplinary action."
"It should be our right and we shouldn't feel shamed because of it, or feel like we're being penalized for it," the source said.
The source explained some staff members have already had and recovered from Covid-19 before the policy was put into place and many do not have any PTO at all. For these staff members, it feels like "double jeopardy."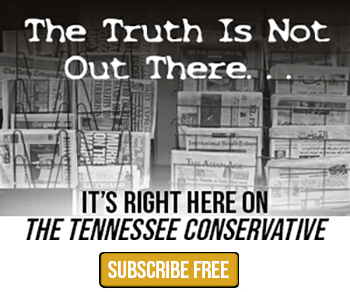 One Tennessean took to social media and said, "They are creating classes of employees based on vaccination status. While employees are not being forced to be vaccinated, they are receiving a different set of benefits."
Another stated, "This is corporate abuse of employees! Stand up for yourselves and get another job."
Many Tennesseans are worried about the recent erosion of medical freedoms. New laws protecting freedom for medical employees have been proposed, but most have been defeated in committees in both the TN house and senate this session.
Players like the Tennessee Hospital Association and Tennessee Medical Association, who lobby and donate massive amounts to Republican senators and representatives, want their corporate interests to have greater and greater controls over employees – even those who object to forced vaccinations on religious grounds.
Republican Senators Ferrell Haile and Bo Watson and Representative Robin Smith have recently been instrumental in killing medical freedom bills in committee or amending them to the point they offer little to no protections for Tennesseans who have moral or religious objections to vaccination in employment.
While the vaccination policy at WMC is fairly new, they have not released any timeline on how long it could be in place. The Tennessee Conservative reached out to WMC through email, phone and social media, yet never received any replies regarding the policy change.
If you are a WMC employee who wants to speak with The Tennessee Conservative regarding this policy, please email news@TennesseeConservativeNews.com and we will protect your identity.
Please check back for continuing coverage of this developing story.