$2.3B Electric Vehicle Battery Plant To Be Built In Spring Hill, TN
Photo: General Motors Chair and CEO Mary Barra.
Photo Credit: Fortune Live Media (Photograph by Stuart Isett/Fortune Most Powerful Women) / CC
Published April 20, 2021
By Jon Styf [The Center Square contributor] –
In what Tennessee Gov. Bill Lee called the "largest single investment of economic activity in the state's history," Ultium Cells announced a $2.3 billion plan Friday to build a 2.8-million-square-foot plant in Spring Hill to build vehicle battery cells.

Ultium is a joint venture of LG Energy Solution and General Motors, which owns the land where the facility will be built. The plant is expected to employ 1,300 workers.
"Lives will be changed, and our state will become an even stronger leader," Lee said. "… We hope to be the leader in the country in the automotive industry."
Construction on the plant will begin immediately, and it is expected to be ready in late 2023.
"We are taking bold steps toward an all-electric future," General Motors CHair and CEO Mary Barra said.
Friday's announcement comes after GM announced in October a $2 billion investment in its Spring Hill assembly plant to make it the company's third electric vehicle assembly plant and first outside of Michigan.
The Cadillac LYRIQ will be the first electric vehicle built at the plant with the release of a production form of the vehicle coming next week, Barra said. The plant will continue to build the Cadillac XT6 and XT5.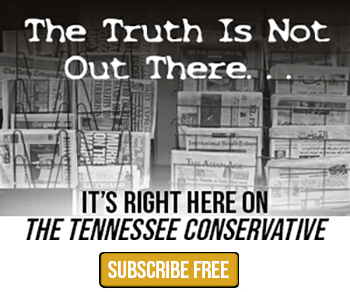 Barra said the goal is to move forward and "democratize EV ownership" by making it more affordable to regular consumers.
Public financial incentives related to the battery cell plant have not been announced but will become released in the next 30 days, a Tennessee Department of Economic and Community Development (TDECD) spokesperson said.
TDECD Commissioner Bob Rolfe thanked the Tennessee General Assembly for the economic tools to be competitive, which he said would turn into "the best family-wage jobs."
"I can promise you, this is a great investment," Rolfe said. "There is a return-on-investment that we will quickly redeem, and we will enjoy the benefits for decades."
The Ultium batteries to be built at the plant are large, pouch-like cells that can be stacked horizontally or vertically in the battery pack, allowing for more flexibility in vehicle design. They are estimated to give a 450-mile range on a full charge with 0-60 mph acceleration in 3 seconds.
Tennessee U.S. Sen. Bill Hagerty said it wasn't so long ago when the Spring Hill plant was mostly shuttered before its recent rejuvenation.
"We've got a tremendous workforce and the investments that the governor talked about are making a transformative difference here," Hagerty said. "Your investment today not only makes a big difference for Tennessee, but it is strategic beyond belief. We've been working very hard, Sen. Blackburn and I, to get our supply chains back on shore."